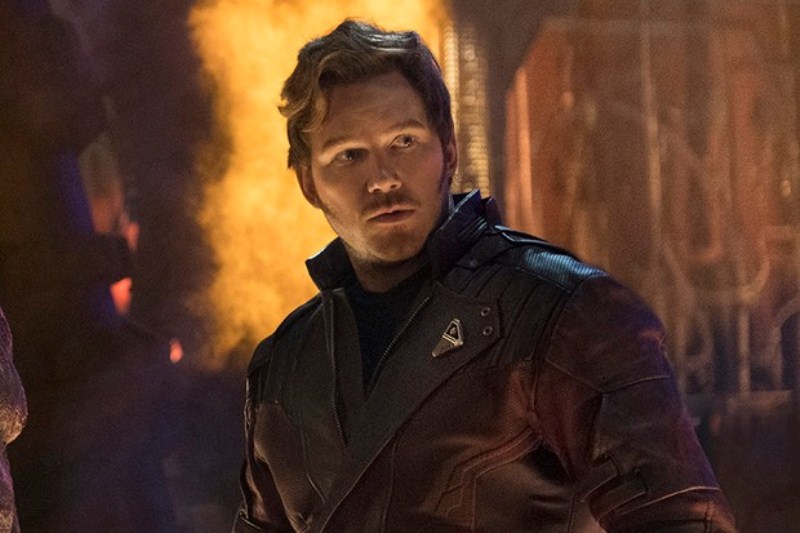 Marvel announced over the weekend that Star Lord of Guardians of the Galaxy is in fact bisexual. And while much of the franchise fandom rejoiced, it does always pose questions when we hear about a character's sexuality after they've been portrayed on-screen (*cough* JK Rowling).
And if that wasn't slightly questionable, Marvel's choice of actor may be. Chris Pratt has already played Star Lord in Guardians of the Galaxy, and will return to play him again in Thor: Love and Thunder and a third installment of the series too.
Pratt has famously faced criticism – most notably when he was dubbed the "worst" Chris in Hollywood – for attending Hillsong Church which perpetuates homophobia. While the church has frequently denied this, claiming that the only restriction on LGBTQ people were for them to take positions of leadership (enough of an issue if you ask us), just last week ex-members of the church came forward with more accusations.
Noemi Uribe told NY Post that she was told if she "practiced" her bisexuality, "that's where there's a problem".
Interesting. So if Pratt were to kiss another man in the film, he'd encounter problems attending Hillsong too?
Pastor Brian Houston responded to the homophobia claims by saying: "Just because the media say it, doesn't make it true."
While, also saying in 2015: "Put clearly, we do not affirm a gay lifestyle".
What Houston means is that they are not openly homophobic; they'll take anyone's money if they're stupid enough to hand it over in the first place, but they still won't accept who you were born as if it isn't heterosexual.
Now after repeatedly defending his decision to stay and pray at an anti-LGBTQ church, I know, I KNOW Chris Pratt is not gonna make millions off telling our stories. We think the fuck not.
Meanwhile, Pastor Carl Lentz just got sacked from the church for cheating on his wife. Another church used to masquerade a multitude of sins.