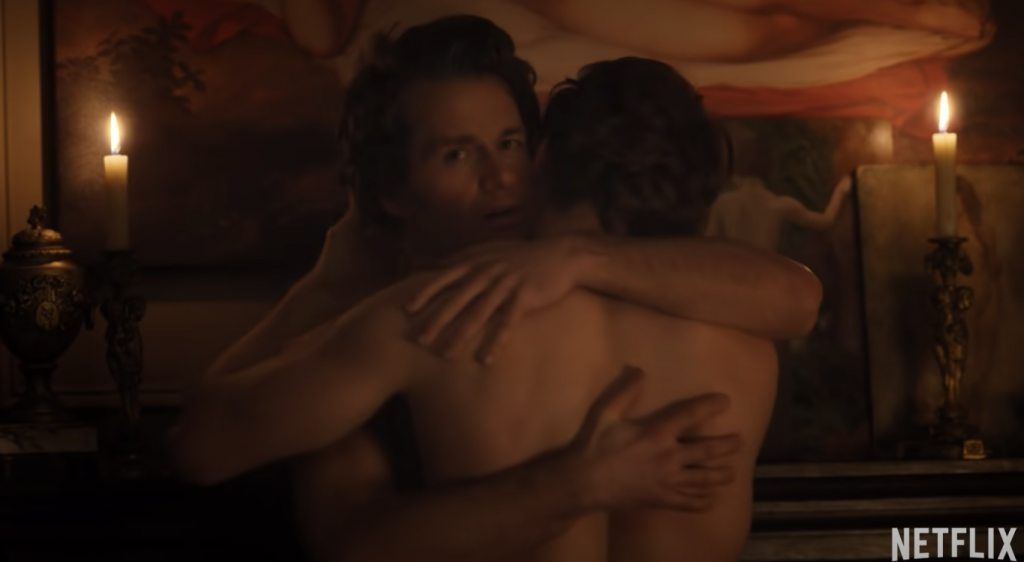 Netflix has brought us a ton of queer representation and with it, gay sex in recent years. And despite a pandemic, 2020 isn't any different.
Bridgerton, the latest project from Shondaland (Shand Rhime's production company), is like a Gossip Girl for the 1800s. Whereby narrator Lady Whistledown outs the secrets of London's high society. And clearly one of those "scandals" is the sexual relationship between two of the other characters.
Colour us HOOKED!
Shonda Rhimes can rarely do wrong in our eyes, so another juicy series to proceed HTGAWM is just what we need.
Unfortunately, it's not out until Christmas Day… which, if you ask us, is an odd day to binge anything other than sweets and turkey.
Looking for something raunchier than Netflix? Head this way…