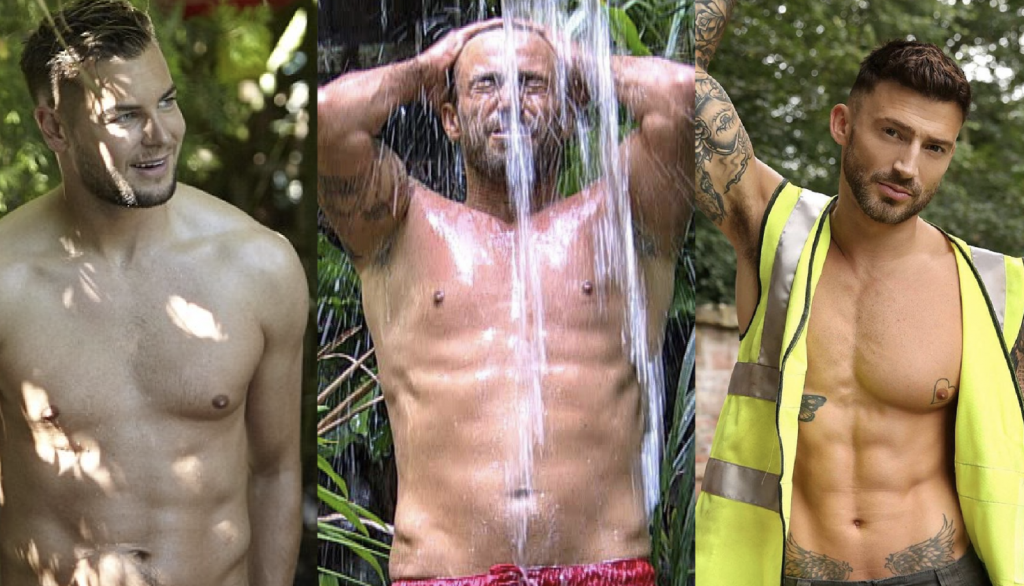 Reality star heartthrobs Chris Hughes (Love Island), Jake Quickenden (X Factor, I'm A Celebrity) and Jamie Lomas (I'm A Celebrity) will have middle-aged women and gay men clucking over their c**ks when they all strip off soon… and it's all for a good cause.
The trio are just some of the celebrities partaking in ITV's Full Monty raising awareness of Testicular Cancer. And what's more… it's be on ice! (We're not sure which is the bigger danger; slipping while nude, or a chilly-willy).
Out ex-rugby player Gareth Thomas will also flash the flesh, along with Diversity's Perri Kiely.
Quickenden has previously made a few comments about his penis, telling Edwina Currie on I'm A Celeb: "To be completely honest I've never been in a room where I've had the biggest one, so I'm pretty happy." 
However, fans were not disappointed when his nudes leaked a few years back.
On the other hand, Chris has boasted about Love Island having to "bring in some extra-large condoms" for him when 'doing bits' with Olivia on the show.
Hughes has previously been outspoken about cancer's attack on his own family, with a cousin whose testicular cancer spread to his abdomen. During the This Morning segment, Hughes underwent a testicle exam live on TV.
Give it a rewatch and check your balls too!