Words: Kieran Galpin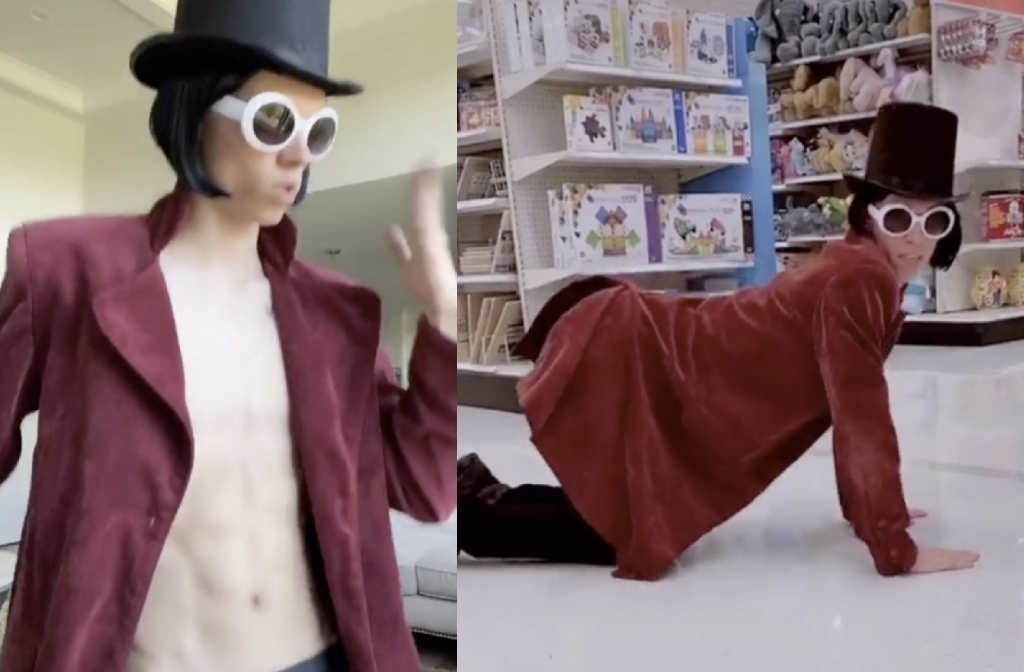 Charlie and the Chocolate Factory has always been a hit, especially since the remake with Johnny Depp as the famous chocolatier. Only recently has Willy Wonka began a new business venture into something else just as sweet and somewhat addictive. Through the cultural hub that is TikTok, Willy Wonka has dipped his candy into the world of thirst traps.
Johnny Depp himself has always been a heartthrob, and characters like Crybaby and Captain Jack Sparrow always carried some degree of sexual attraction for their fans. But Willy Wonka has never been a character that had stans fantasizing about trying his lollipop. Until now.
@willywoknatiktok has amassed 12.2million followers on the app, where he does everything from the WAP dance to thirst-traps. His pale skin and quintessential Wonka costume are hits with the slightly concerning TikTok world. What's next, Edward Scissorhands?
Willy's eruption onto the app has inspired other Cosplayers to enter the world of Thirsty thrusting. Pennywise and Cat In the Hat are just two of the many characters pulsating a little too much on my FYP.
RELATED: Harry Potter Touches his Wand, Makes Clothes Disappear in Bewitching Bed Shoot
Perhaps it is sexy because of the sounds they use, as they are often attached to half-naked men. The more likely option is that we will all need hours and hours of therapy.
Willy is one of those guilty pleasures, but for some reason, I can't stop watching. All of a sudden, I am craving something sweet! While you try to come to terms with your looming attraction towards Willy Wonka, take a read of these comments from like-minded individuals.