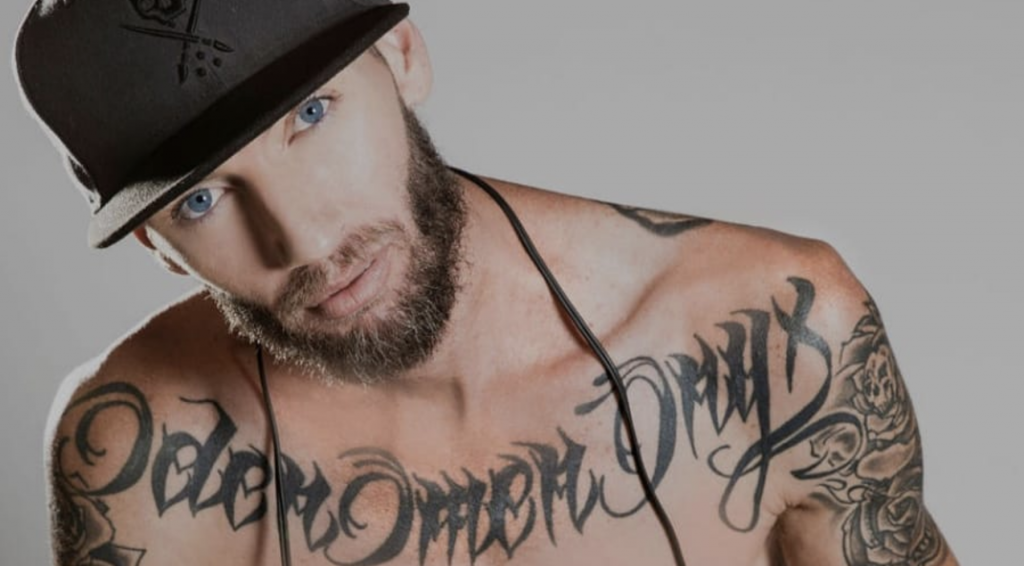 I have watched enough nature shows to know Australia is home to some huge snakes, and now 'AussieInked' has proved it. Despite this eager sub being reasonably new to the platform, he has carved out his own territory of kinky pup-play and latex toys.
It comes as no surprise that AussieInked is a tattoo artist, though we could all agree we would much rather be penetrated with something other than his tattoo needle.
"I've always been more fetish over vanilla," he says in regards to his kinky content. "But after receiving a hood as a present from one of my fans who wanted to see me as a pup, I sorta jumped at the idea to play dress up."
"You only live once," he says; clearly enjoying the one life he has.
"It's kind of another flavour of submission play really… As you have doms and subs with pup-play; you have a pup and a master or an alpha pup.
"Some use it as a form of expression while being able to hide their identity, and some just do it for fun and the kinky playfullness it adds to sex, like myself.
"There's not a lot to it, you buy a mask and wear it when you play with other guys into masks or the pup master roleplay."
So no barking?
"I personally do whatever my master tells me to when role playing…"
Good boy.
"But its really what a person feels comfortable with".
On his OnlyFans you'll find everything from wanking, to toy play (and, of course, a puppy looking for a bone).
See two minutes of AussieInked's unfiltered filth here