Words by: Kieran Galpin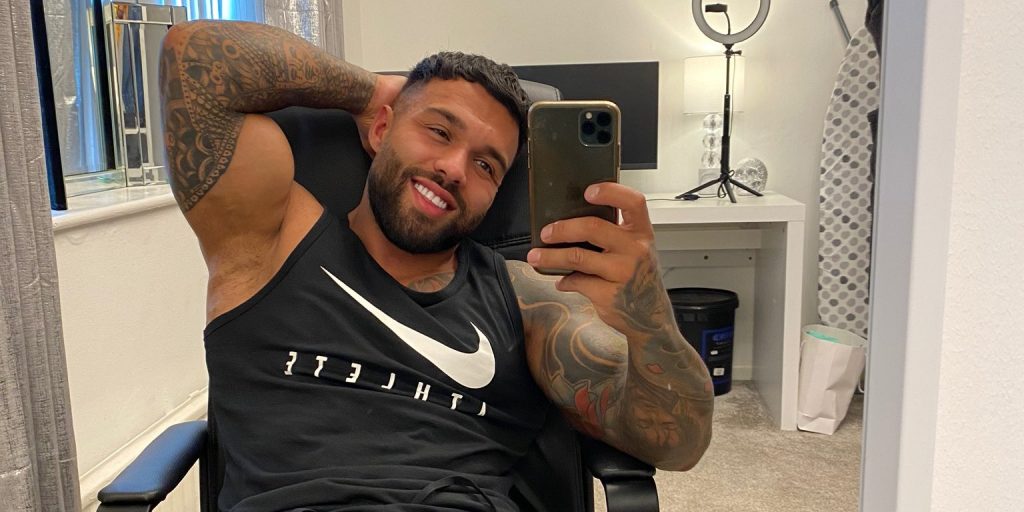 West Yorkshire, home of everyone's favourite Sunday lunch side, is also home to a man who's OnlyFans speaks for itself. The idea of a West Yorkshire man alludes to a rural guy, clad in leather boots, flat cap, and tweed jacket. Troy couldn't be further from that, because like a tattoo covered hunk, he resembles a cast member of Geordie Shore more than a farmer.
Troy runs his own supplement business from home, which we guess we have to thank for those gorgeous muscles. Despite Troy being straight, he has a huge gay following, which he remarks "he's always had."
We are not surprised he has a huge gay following, his thighs for one are more prominent than my dreams, and we haven't even the size queen's dream between his legs. Speaking of the only pudding we want from Yorkshire, there is a reason that his twitter handle reads 'Big Troy.'
Troy is giving the gays precisely what they want, those inked muscles, long schlong, and a tongue that only speaks one language…dirty!
Watch Troy play with his toy here