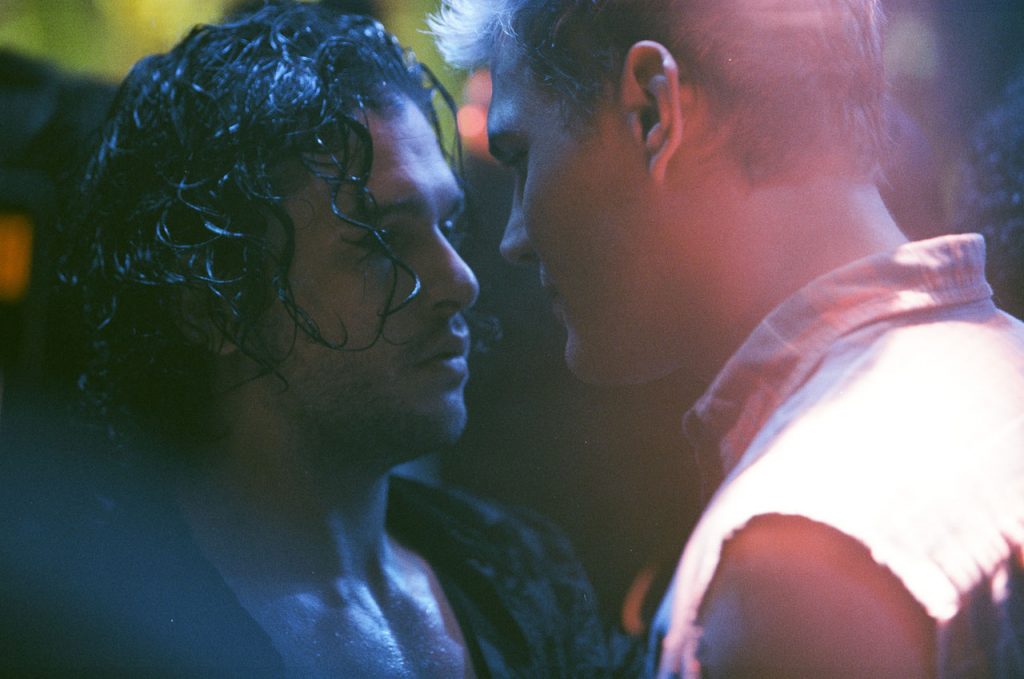 Game of Thrones star Kit Harington may be used to getting his *ahem* Kit off on camera, but his latest role sees Paris Hilton's ex fiancé Chris Zylka going down on him.
 The Death & Life of John F. Donovan sees Harington play a closeted celebrity who takes his own life after being outed in a sex scandal. 
The film sees him makeout with Zylka in a sweaty club scene, and we can see why they're sweating… it's hot AF. 
This isn't the first time Zylka has pleased his gay fans, the actor previously went full-frontal in his role in The Leftovers.
The scene was actually filmed the same year that Zylka and Hilton broke up, which we're sure has absolutely nothing to do with their Heiress' ignorant comments about gay people back in 2012.