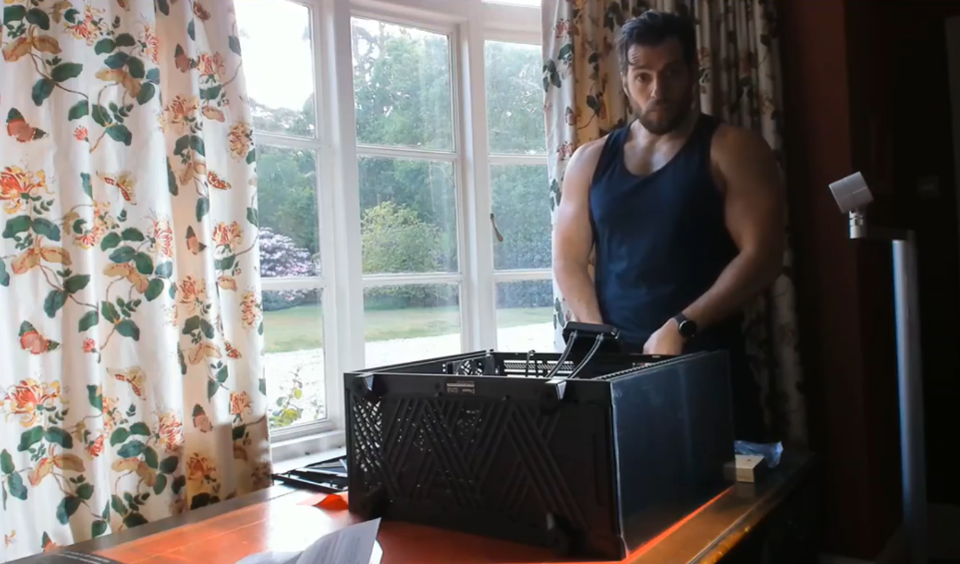 A few days ago, a 5-minute video of Henry Cavill putting together a computer caused a pretty big spark. Thankfully, he wasn't electrocuted, but rather just ignited thirst around the world with big-ass biceps.
In the video – which we believe was intended for instructional purposes, although the only thing we learned was that we'll happily waste 5 minutes of our life on a man, if it's Henry Cavill – the Superman actor, equipped with a light on his forehead building the tower of a PC.
One thing that wasn't Cavill's guns which we couldn't take our eyes off… those curtains.
Fans flocked to Twitter to share their thoughts on the superhero being both a 'nerd' and a hunk.
Ooooh Henry Cavill pic.twitter.com/v0sLxfY7HR

— GN (@GN_GeekNation) July 16, 2020
Just watched a video of Henry Cavill building a PC and now sadly have to leave my wife. pic.twitter.com/17KdnDNEYF

— Mark Nelson (@marknelsoncomic) July 17, 2020
Me pretending to be a pc for Henry Cavill pic.twitter.com/IXr2Iq8AZq

— BoosterMax (CEO of Booster Gold International) (@max_siller) July 18, 2020
Quand Henry Cavill a monter son PC sur Instagram : pic.twitter.com/BfLvdJDHaE

— ExVSK?? (@ExVSK) July 17, 2020