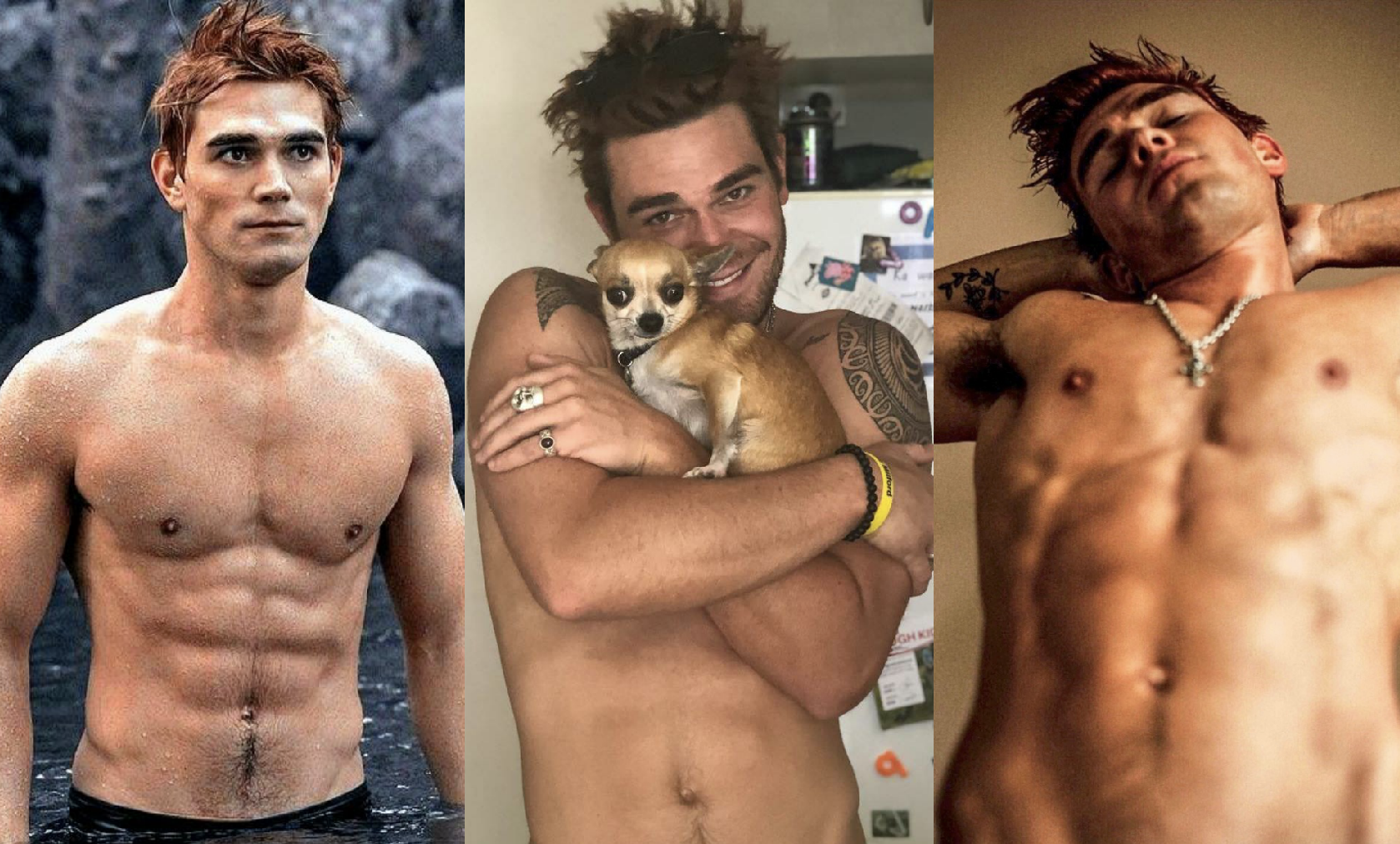 KJ Apa may have a relatively short career (compared to others in Hollywood), but he's still given us so much already. At least in terms of seductiveness.
Whether he's posing suggestively for magazine covers, gay-baiting us by wrestling in lycra with Marc Conselous, or thirst-trapping us on the 'gram, Apa has firmly cemented himself as one of Hollywood's young sex symbols.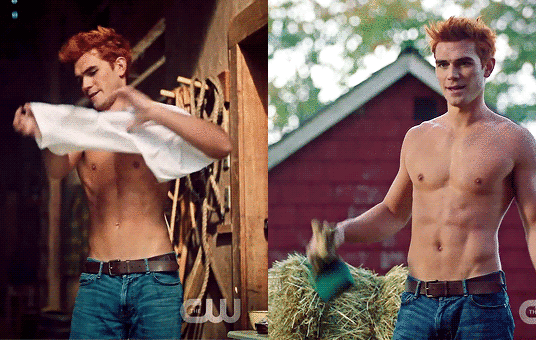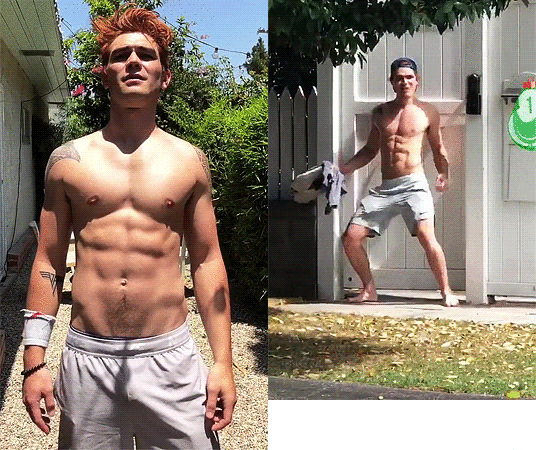 The Riverdale actor celebrates his 23rd birthday and we've no doubt he's probably sporting his birthday suit. Sadly, even his frequent flashing of abs couldn't keep us tuned into Riverdale, but we're sure he's got a stack of movies to where he'll make continued good use of them. Probably one about three bros on some kind of road trip where they end up streaking. Or one where he plays a wild frat guy but is secretly trying to lose his virginity before prom.
Alternatively, the New Zealand-born actor may follow in the footsteps of Tinsel Town's bad boys giving his favourability for being barely-dressed, and that alleged dick pic he'd sent…