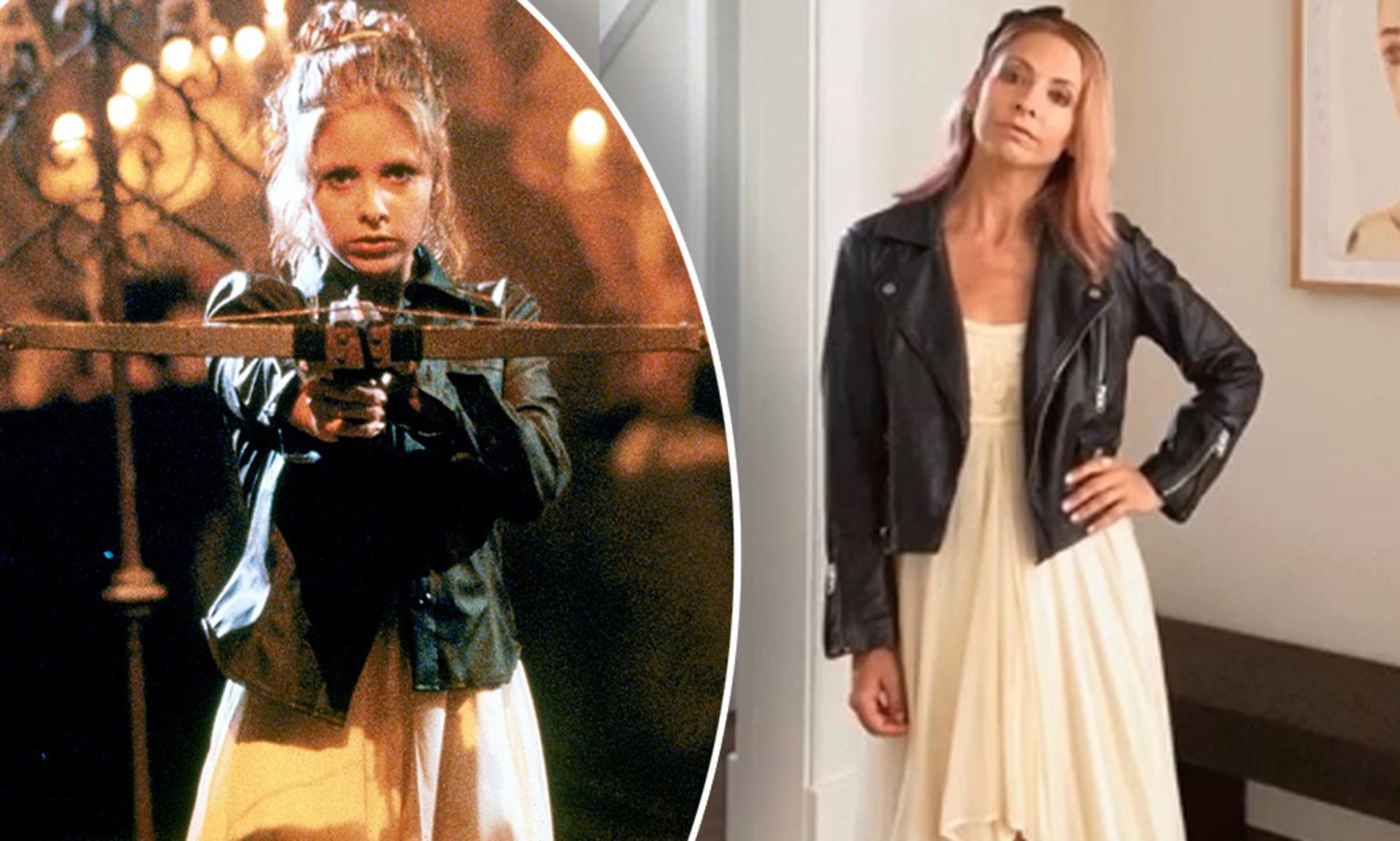 Sarah Michelle Gellar has taken a break from home-schooling her kids to take a trip down memory lane…
All the way to the season 1 finale of Buffy the Vampire Slayer, the show which made Gellar a household name. In Prophecy Girl, Buffy goes up against the master and ultimately dies and comes back to life.
And with all that going on, everyone is still watching the lewk; a cropped leather jacket over a flowing white dress she wore for the dance. Gorgey!