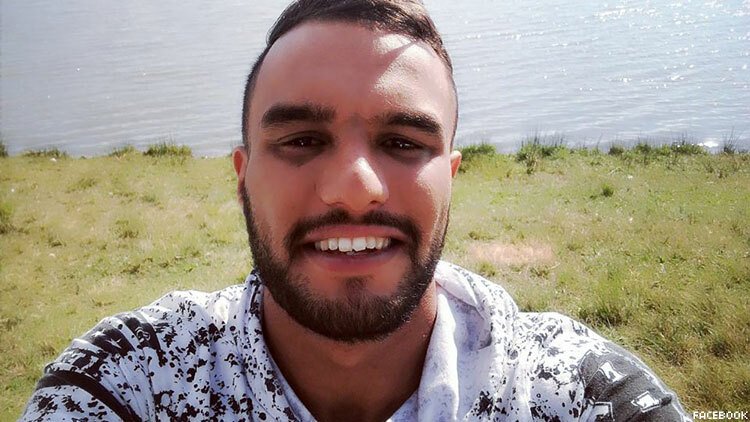 Homophobe Christiaan Otto regularly causes a stir on social media with his ignorant and venomous teachings about LGBTQ community; including that we're responsible for the coronavirus (obvs).
In one of his video rants, Otto states: "Let me make one thing clear, homosexuality is 110% a sin. It doesn't mean I hate people who practice it, I'm just calling it what it is."
In another, he insists: "God created marriage to be between a man and a woman. I don't care how you feel about it, only God defines marriage – not you!"
Is it God? I think it's the government, babe. Regardless, thankfully, Otto isn't looking for marriage, just a dick up his bum.
Now, a guerilla group – "Expose Christiaan Otto" – have posted the receipts of Otto's own sexual activity, including his Grindr profile where he identifies as "vers/bottom".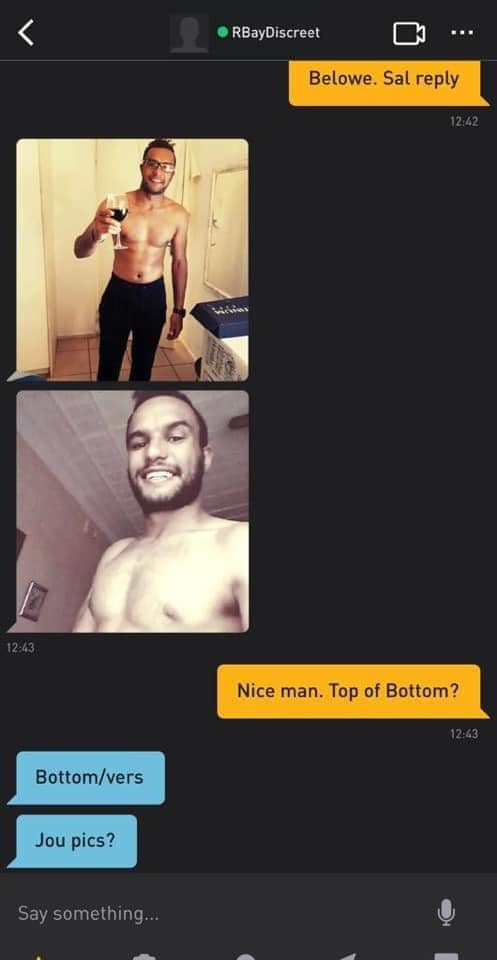 "Now is officially the time you stop, we will continue to expose you and raise up awareness against your hate speech," they wrote in a Facebook post, "if we can raise awareness on a global platform against governments or get hateful preachers banned from entering countries, do you really want to go down this rabbit hole? Because unfortunately, it will not end well for you."
Adding, "You might have a "God" or "prophet" complex, but get one thing straight, you are NOT a prophet nor some form or religious authority, you are simply a desperate individual that constantly looks for clout and fame in whatever sick way you find next."
Naturally, Otto has claimed that the screenshots are fake and the profile was created by the group.
"They just took old photos off of my Facebook account and they created this profile. It's not rocket science."
However, further screenshots have emerged, appearing to show a WhatsApp conversation between Otto and one (of however many) of his hook-ups, where Otto vents: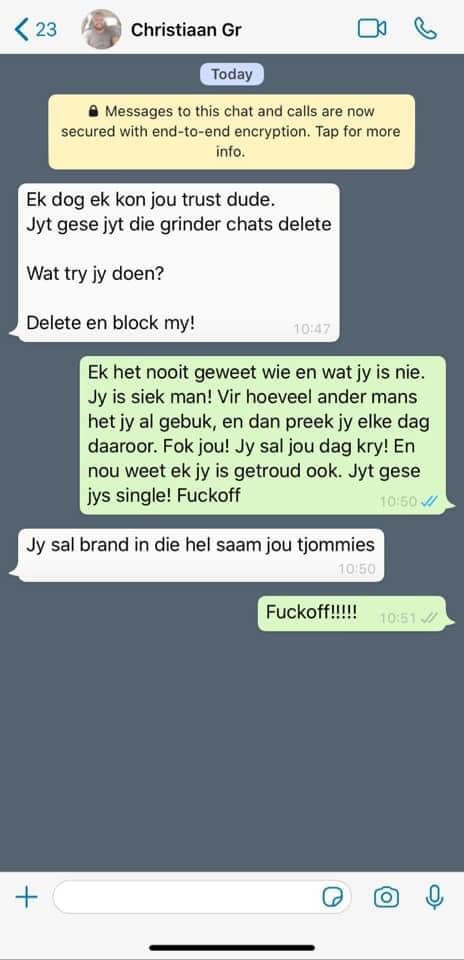 "I thought I could trust you, dude. You say you deleted the Grindr chats. What are you trying to do? Delete and block me!"
Adding, "Burn in hell".
Gurl – you thought you could 'trust' someone who still has your last name in their phone as "Grindr".
Since the scandal, Otto has deleted his Facebook page (bye-bye homophobic videos), telling a local paper: "I thought Grindr was something that you cut metal with."
Let's hope she's better at bottoming than she is at lying.