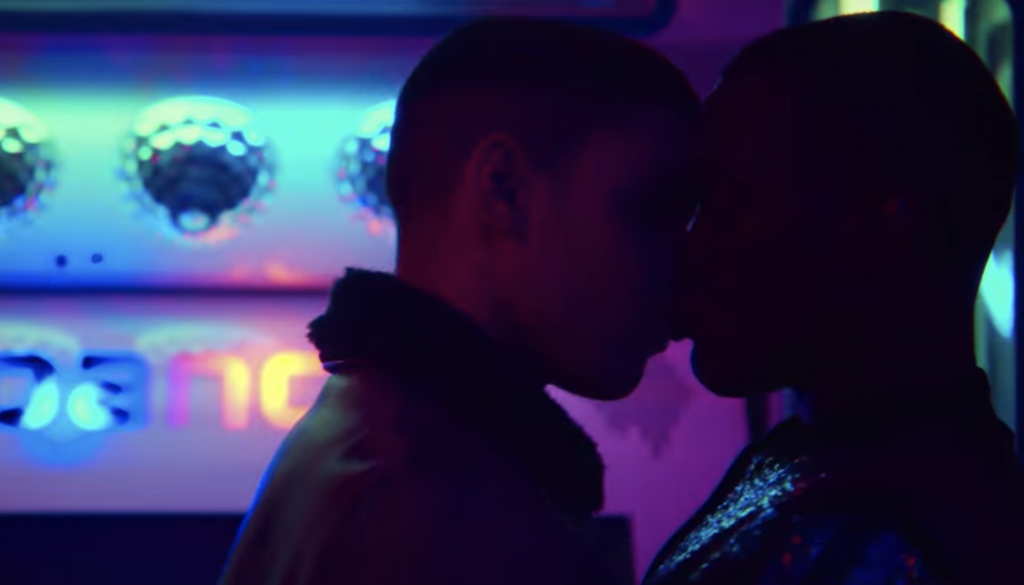 As the hype for Netflix's Sex Education builds towards a, ahem, climax, the new trailer teases some exciting developments at Moordale Secondary.
While the end of season one saw Adam – who had begun an affair with Eric the queer student he bullied – getting shipped off to reform school, it's confirmed that he will indeed return for season two. But if you're hoping thing will pick up where they left off with Eric (albeit with a far healthier connection), it doesn't look like that's what's in store… initially, anyway.
A hot new French student who gives the entire school fanny flutter is seen asking Eric out on a date. I mean, queer representation is great, but I couldn't get one nardy dick at school, let alone two hot ones.
In the clip, Connor is seen catching them smooch and we can feel the hurt in his eyes. So we're hoping he's returned from reform, well, reformed and that ultimately Eric ditches this delicious French baguette for his first love.
Meanwhile, Otis' mother (Gillian Anderson) continues to embarrass her son by remaining a prominent spokesperson for the school, which is in the midst of a sexual epidemic.
Press release reads: "Late bloomer Otis must master his newly discovered sexual urges in order to progress with his girlfriend Ola whilst also dealing with his now strained relationship with Maeve. Meanwhile, Moordale Secondary is in the throes of a chlamydia outbreak, highlighting the need for better sex education at the school and new kids come to town who will challenge the status quo."