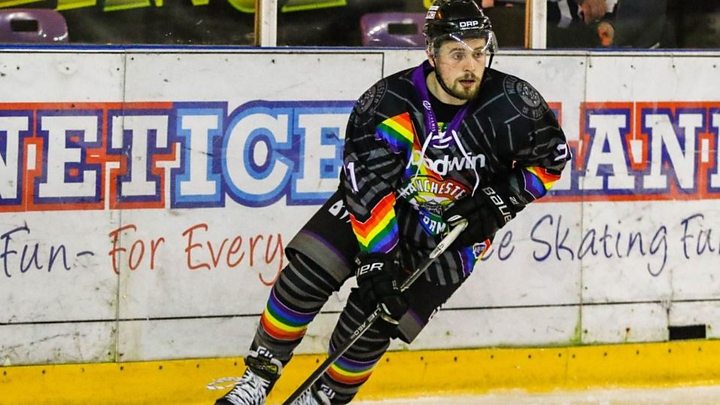 Zach Sullivan came out as bisexual this Sunday, on Twitter, as the Elite Ice Hockey League celebrated their first Pride.
He wrote: "With this being the first ever EIHL #PrideWeekend I feel now is the best time to speak about what I have known for many years. I have battled with mental health problems over this issue and with the support, understanding, and acceptance from my family, friends, and teammates, I finally feel ready to say; I'm bisexual. I have never been more proud to wear a jersey before, especially one that celebrates all gender identities and sexualities."
Awww. Welcome to the rainbow club! Which we mean quite literally, as Sullivan stood alongside his Manchester Storm teammates in a special edition rainbow jersey.
#PrideWeekend #ICanPlay #YouCanPlay @officialEIHL @Mcr_Storm pic.twitter.com/2FH6AtDZ4f

— Zach Sullivan (@ZachSully11) January 26, 2020
Sullivan is the first person to ever come out in the league, and the first in the professional sport to come out as bisexual. Let's keep breaking those ice ceilings, boys!
His team wrote on Twitter: "We are all extremely proud of you, Zach! You're a role model for so many people, young and old, in the sporting world. Someone knowing they can be themselves is a true testament to everything our club and sport stand for."