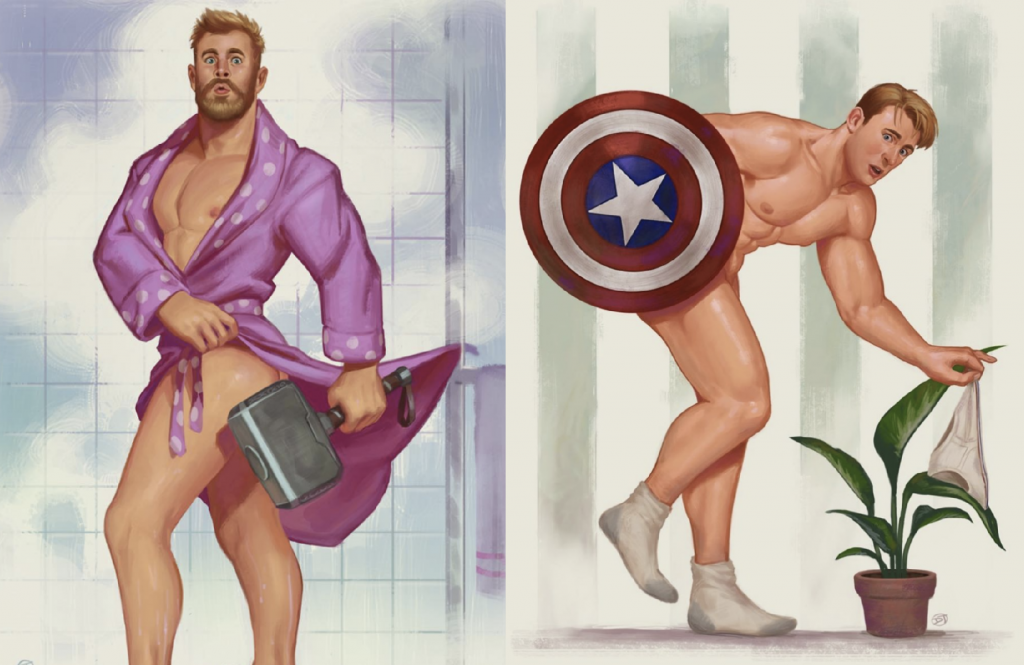 Seeing the men of the Marvel world flex and squat in their form-fitting uniforms is often enough to get out spidey-sense tingling, but artist David Talaski-Brown depicts them in even sexier situations.
Talaski paints these overtly masculine figures in a far softer light and recently revealed that pin-up girls are his inspiration.
"There's always been a lack of s—y male art on comic convention floors," the artist told POPSUGAR. "I thought this would be a fun way to create some equal opportunity when I tabled at my first convention last year. I've always been a big fan of midcentury pinup artists like Gil Elvgren, and the idea of putting male superheroes in similar poses and situations typically portrayed with women felt appropriate and cheeky."
Some of superheroes you'll find below include Captain America, Black Panther, Thor
Now, if only we could get the actors to pose in similar states of undress. Check out more of his work on the 'gram!