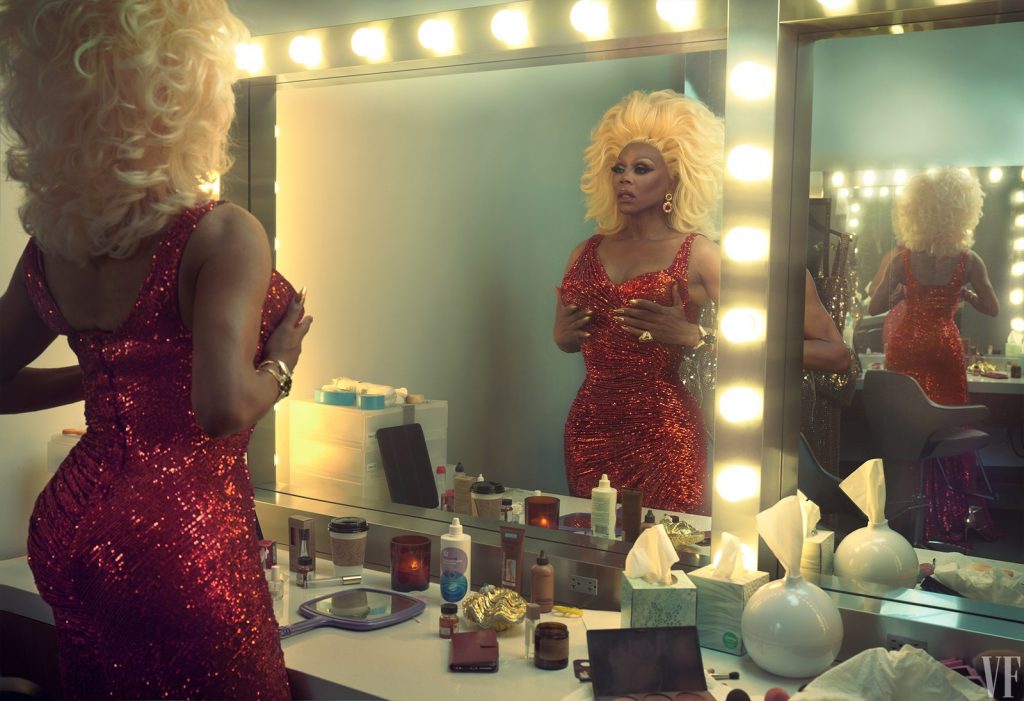 RuPaul has given us some wise words of wisdom over the years (hence why he published a book called GuRu; which was full of cute slices of life advice), so is he right about monogamy too?
The TV personality gets real in an interview with Vanity Fair, including opening up about his open marriage.
As the camera gradually moves in closer to RuPaul's face throughout the interview, we're invited to see the world-famous drag superstar in a more intimate light.
At one point, he's asked at what point him and George LeBarr decided to open their marriage. He replied, "We didn't decide."
"The hoax," he continued, "is that monogamy is something that can actually happen." Hmm. This is equal-parts disheartening as it is questionable. On the one hand, RuPaul has lived a long and full-enough life to have more knowledge on the subject than us, but branding it a "hoax" makes it sound as if it was something that he wanted too. Although, couldn't have monogamy and the man he loved – so made his sacrifice.
Perhaps we're reading into it too much, but the fact they "didn't decide" clarifies that it's not something Ru chose because he wanted it. But rather compromised to make it work.
"I wouldn't want to put restraints on the person I love the most on this planet," he told the magazine. "Listen, if you get something that you cannot resist and that is gonna make you happy, go for it. Because the truth is, I know in my heart of hearts like I've ever known anything before, that man loves me more than anything else in this world."
Open relationships don't necessarily take away from the person loving you, but it certainly chips at a traditional happy ending that at some point most of us have wanted.
The interview is packed with other personal details, including how he met his 6'8″ husband, and why he misses the un-PC world of drag.