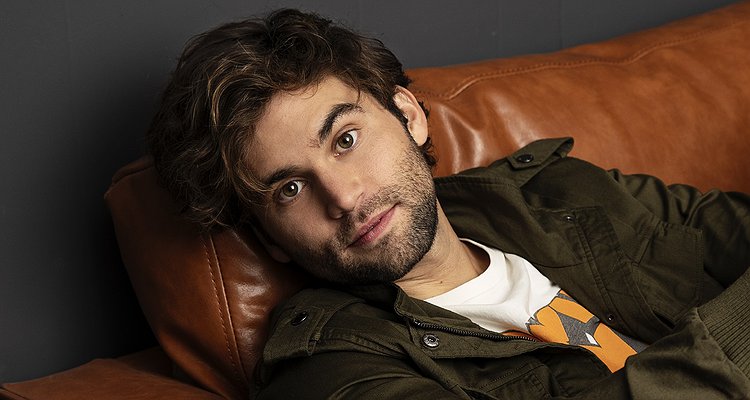 Bored this Valentine's Day? Yeah, twiddling your thumbs on Grindr and crying over ex's has definitely lost its novelty. Even the prowl for other desperate men to fuck in an anti-Valentine's protest is getting tired.
Well, The Thing About Harry, will be the first gay-focused Valentine's movie, (Lord knows we've had enough straight ones shoved down our necks for centuries). And what's even better? You don't even need a cinema ticket to see it, as it will air on Freeform. We've not heard of that one, but imagine it's streamable (thank you, internet).
The lead will be Grey's Anatomy's Jake Borrelli who will play Sam, as Advocate notes, is:
…a gay man who embarks on a road trip from Chicago to attend an engagement party in his small hometown in Missouri, where he faced bullying for bravely coming out during high school. The catch is that he ends up having to take the trip with his high school nemesis Harry (newcomer Niko Terho), a jock who may be on the road to some self-discovery with Sam. Over the course of the trip and a night at a roadside motel, the men develop a bond that has the promise of becoming something else. 
OK, honestly I eye-rolled a bit at the plot: it's a tale as old as Tom Jones. HOWEVER, that doesn't distract from the notion that we're getting a gay rom-com; as a kid that loved the genre and later grew into an adult that romanticizes every man that bumps into them on the tube, I've often thought about the lack of gay rom-commies.
Karamo Brown will star as an "overbearing and pretentious" gay man, and the movie is executive-produced by Peter Paige, Greg Gugliotta, and F.J. Denny.
"As young gay men in the '90s, whenever a rom-com opened, we would watch the leading lady fall in love, and imagine what it would be like if the boy was saying all those things to another boy," they said. "We've always wanted to make a movie — an unabashedly romantic comedy — that queer boys wouldn't have to translate. It's rewarding to take the genre to a new, all-inclusive level."
Yes! And failing that there's hardly a shortage of gays waiting for straight men to dip their toe in the homo pool, so it's got HIT written all over it.