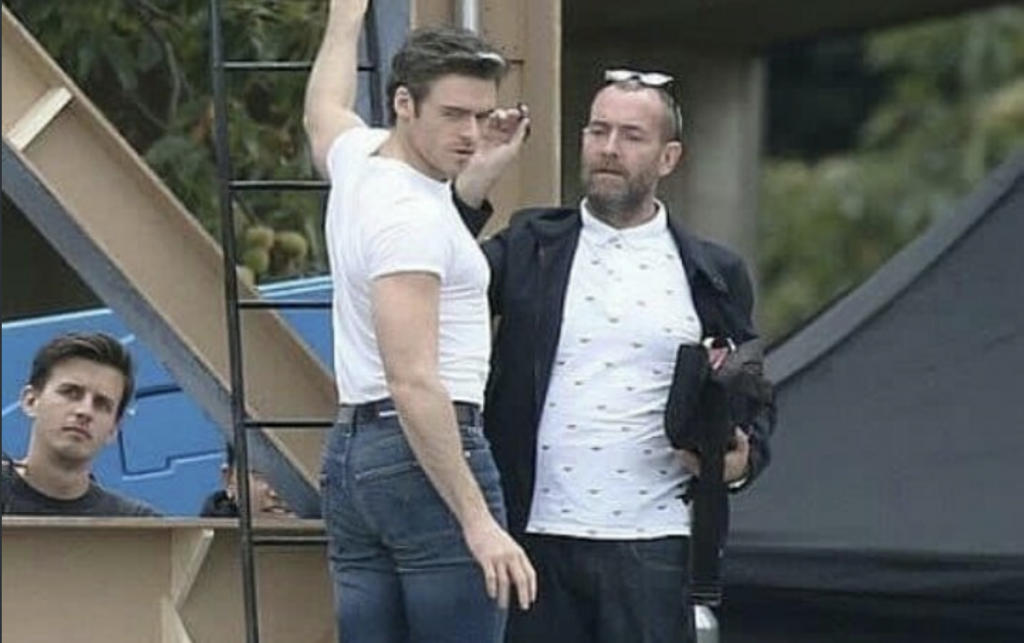 Richard Madden is fitting into his role as Marvel's first gay superhero like its a pair of snug high-waisted jeans, wait… 
The British actor will play Ikaris who clearly possess the superpower to turn bottoms into tops. Although to be fair, Madden could surely seduce just about anyone. A series of snaps show Madden – who was named GQ's most stylish man – on-set of a new Calvin Klein campaign.
Some outlets are reporting that images are from The Eternals, which Madden will star in this fall. But that's likely because CK got Madden in a harness (not that kind), flying across the set.
#Eternals set photos reveal first look at Richard Madden as Ikaris pic.twitter.com/8ag7MZVebf

— Mosho?? (@moshosite) October 9, 2019
The Eternals are a race of alien immortals created by the Celestials, a group of god-like beings first introduced in Guardians of the Galaxy. The Eternals have been sent to Earth to battle the Deviants, who in the comics are their oldest enemies.
And they plan to do so in the perfect pair of Levi's? Thankfully not. As appreciative as we are for these snaps, we'll wait for the bubble butts in lycra that we deserve. C'mon Marvel, if you're gonna make a superhero gay don't do it half-arsed. Do it ass in the air, door on the latch.