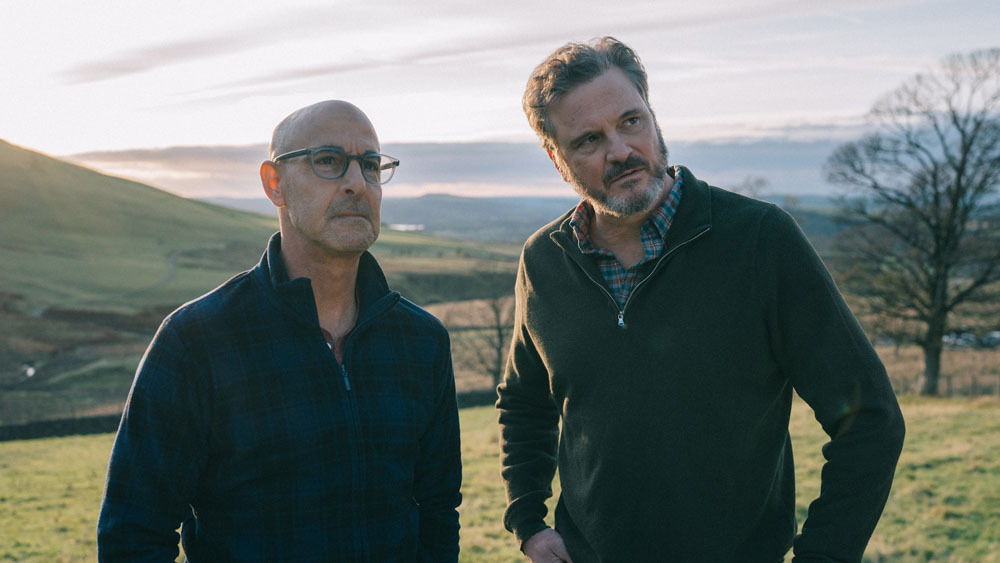 If you're getting a little bored of the heteronormative rom-coms then we've got some good news. It's not a Brokeback sequel, but it is the gay office assistant from Devil Wears Prada and Bridget Jones' Mr Darcy cosying up in the countryside.
Supernova is a romance film which sees Stanely Tucci and Colin Firth as long-term partners based in the Lake District, and from the sounds of the plot, you're going to need tissues. (For your tears, perv). Tusker (Tucci) has been diagnosed with onset dementia, so he and Sam (Firth) go travelling around England in their RV to visit friends and family.
However, as the trip progresses, their envisionments for the future clash, secrets are revealed and their relationship is put to an even bigger test than a potentially terminal illness.
"'Supernova' is a deeply romantic, modern love story," said Harry Macqueen, who wrote the script. "It follows two people who are bound together by their love for each other but being pushed apart by the situation they find themselves in. It is an intimate, naked portrayal of a relationship facing a fissure that threatens to cut it to its very core."
Woah. Although, perhaps it's a picture that will actually make us thankful we don't have a husband to wrestle that ordeal with. Although, their love will probably be off-the-charter beautiful, and so, probably not.
Editor Chris Wyatt has plenty of experience portray queer relationships, see: God's Own Country, and Brokeback Mountain. No release date as of yet.