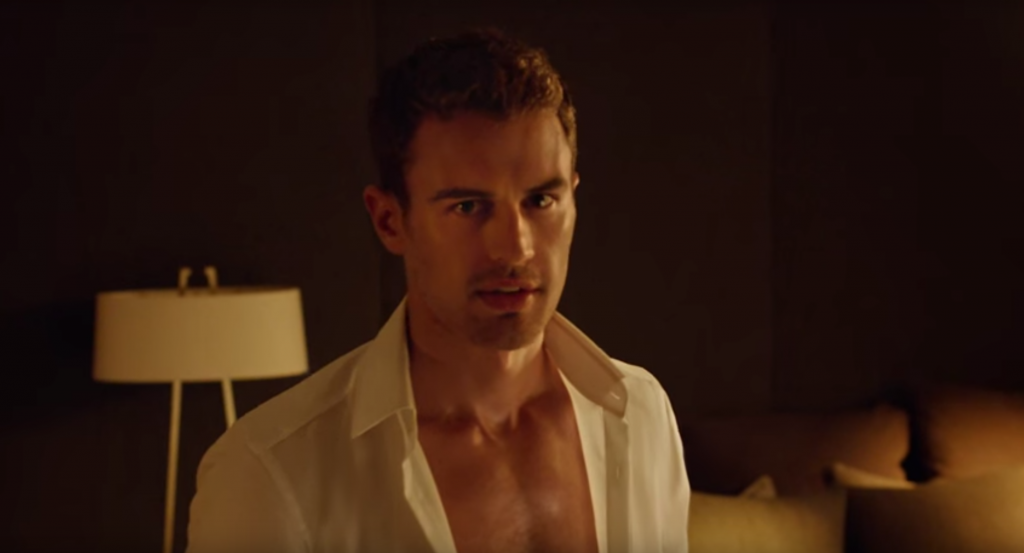 I don't know many people that have seen the Divergent series without getting at least half a chub for lead Theo James. He's been in a handful of films since the final instalment in 2016, but probably nothing you've seen.
And to be fair, you probably didn't even know he was on TV right now. Currently, Theo is playing one of the main men in Sanditon; an adaptation of the unfinished novel by Jane Austen, which sees Mr Parker (James) and his wife attempted to turn the town of Sanditon into a popular tourist resort.
Or as the Telegraph puts it: "A thoroughly moronic reinvention of Austen's seaside saga". 
But however you wanna take it, we're glad to see James has loosened up on his nudity policy. And to be fair, despite the Telegraph's input, we do enjoy a good period drama, so perhaps we'll dip in and see for ourselves. Perhaps not.