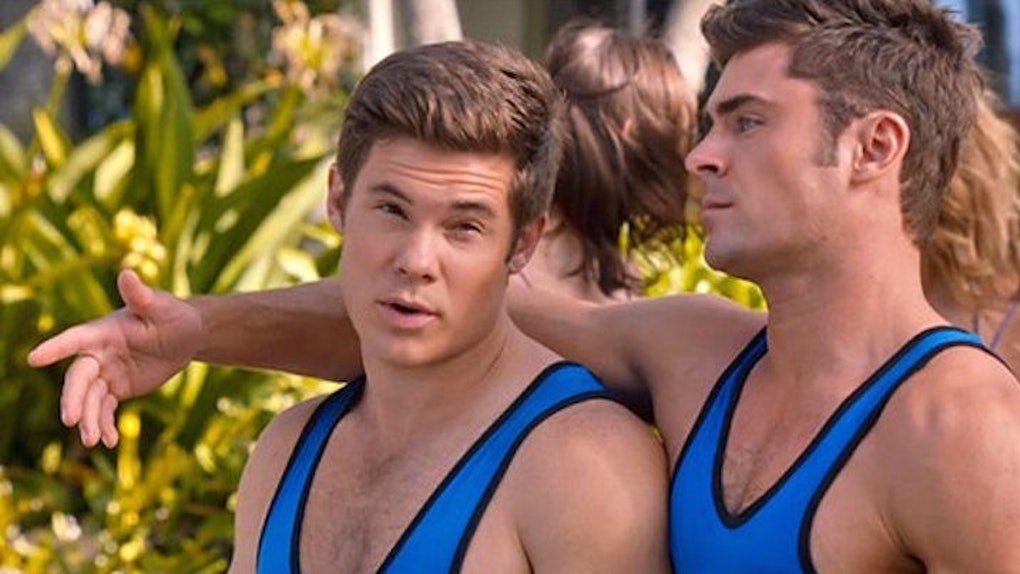 When celebrities agree to partake in BuzzFeed's thirst tweets, they never really know what's going to come out of that hat.
Seemingly, the way the public feels about Workaholics Adam DeVine and Blake Anderson is perfectly in line with their sense of humour; filthy. Most of the tweeters wrote about being "torn open" or something else to do with buttholes.
"I have a wide hole for Adam DeVine," was one sentiment that certainly tickled the funny men. And just as their laughing about gaping holes, DeVine then gets requested to eat another fans groceries, at which point he throws the note in the air, declaring:
"I'm not going to. These kids are all into butt stuff, wide open, eating butts. When did the eating butts thing take over?"
When every bitch with a sugar daddy spent 6 weeks lying on their side after a BBL and now their butt is who they are.