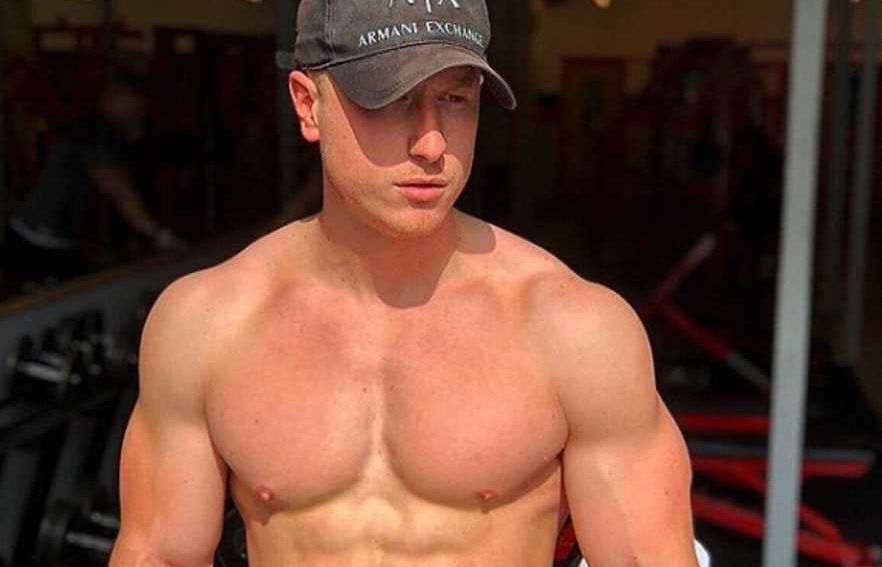 Katie Price's man Kris Boyson paraded his package around recently in a pair of grey sweat shorts and left nothing to the imagination. Zilch. Nada. 
You know when an outfit is so revealing, they say you can "see someone's religion"? Well, we can see Katie Price's religion; and it involves a lot of kneeling. Perhaps that's why she lets him spend all her money. Or is her spending his money? Erm, we can't remember, but either way, why do we have a feeling those shopping bags don't contain underwear?
To be fair, it's quite a tactical look, because when people are looking at your dick, they're not looking at your face. Not saying he's unattractive, but you know what they say, hot body…
BUTTERFACE.
This is obviously not the first time Boyson has thirst-trapped onlookers with his bulge.