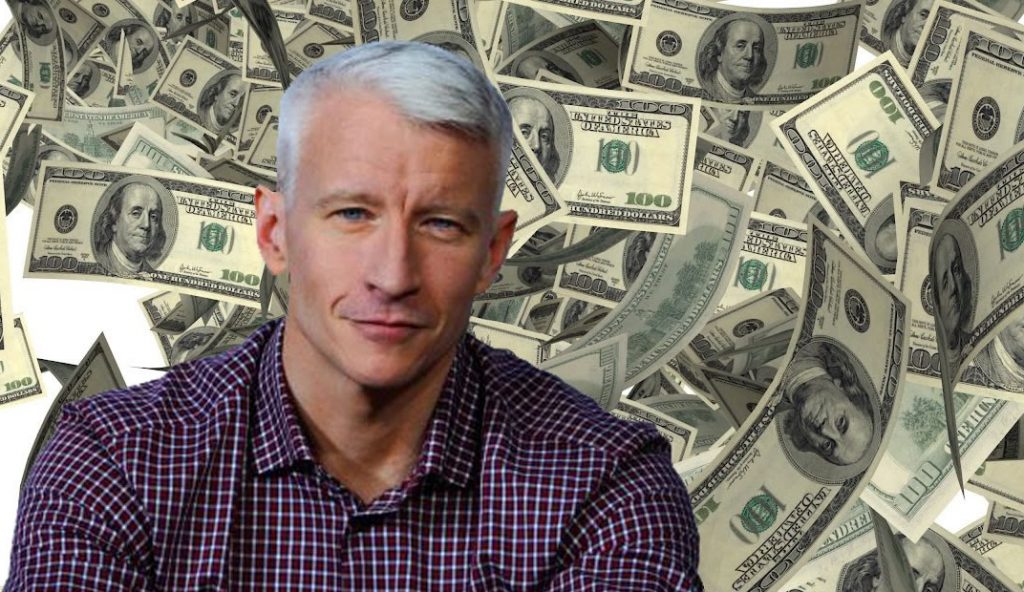 Anderson Cooper is set to inherit $200 million following the tragic death of his mother.
Cooper's mother Gloria Vanderbilt, died last week at 95 after a short battle with stomach cancer and has apparently left everything – minus a midtown apartment – to the news anchor. Now it's not like Cooper wasn't rich before… but he just went from daddy to sugar daddy real quick.
According to OUT, Cooper previously rejected the idea that he would inherit his mother's fortune, stating on the Howard Stern show (2014):
"I don't believe in inheriting money. I think it's an initiative sucker. I think it's a curse," Cooper said at the time. "Who has inherited a lot of money that has gone on to do things in their own life? From the time I was growing up, if I felt that there was some pot of gold waiting for me, I don't know that I would've been so motivated."
And you probably wouldn't have. Well played, Gloria. Make them hard-working and humble and then later… filthy fucking rich.
Well, on the off-chance he's reading and loves the site, you can support us here. jhkkgksk.