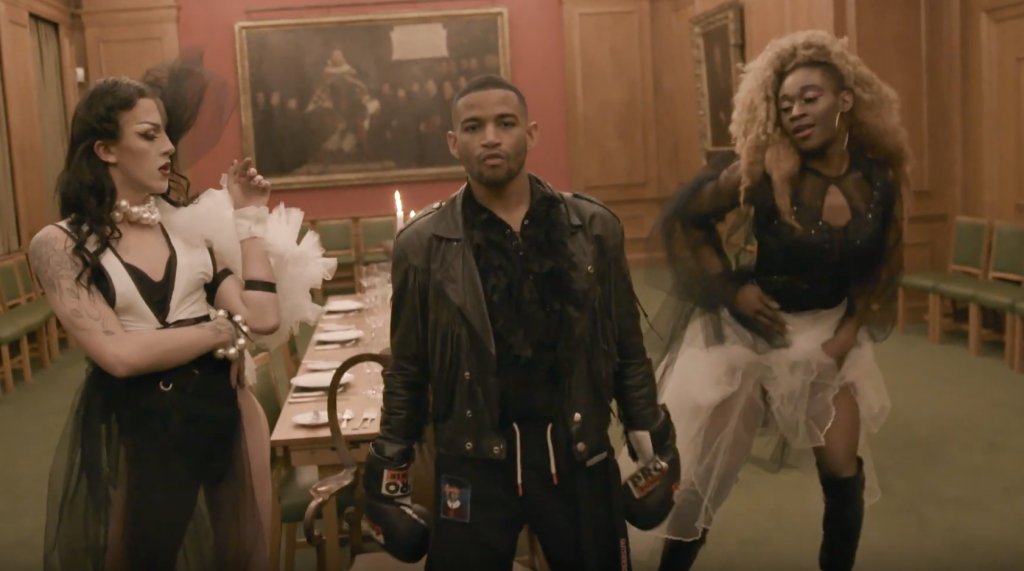 Hot on the heels for his debut track, London-based rapper Lordin has gone from Holding Hands to Beef; because let's face it, sometimes you gotta put a bitch in their place. Although, even that isn't what Lordin's doing here, but rather avoiding the conflict altogether.
Because, "what the hell for?"
Beef is just as – if not more so – catchy than its predecessor. This time, with the help of a couple drag queens, we see Lordin tearing it up in a courthouse. Even venturing into gender-bending himself mixing boxing gloves with a smokey eye.
Lordin also uses his latest video as an opportunity to showcase his dancing skills, alongside his singing and rapping… That's what they call in the industry, a triple threat. And in the dating world; a catch.