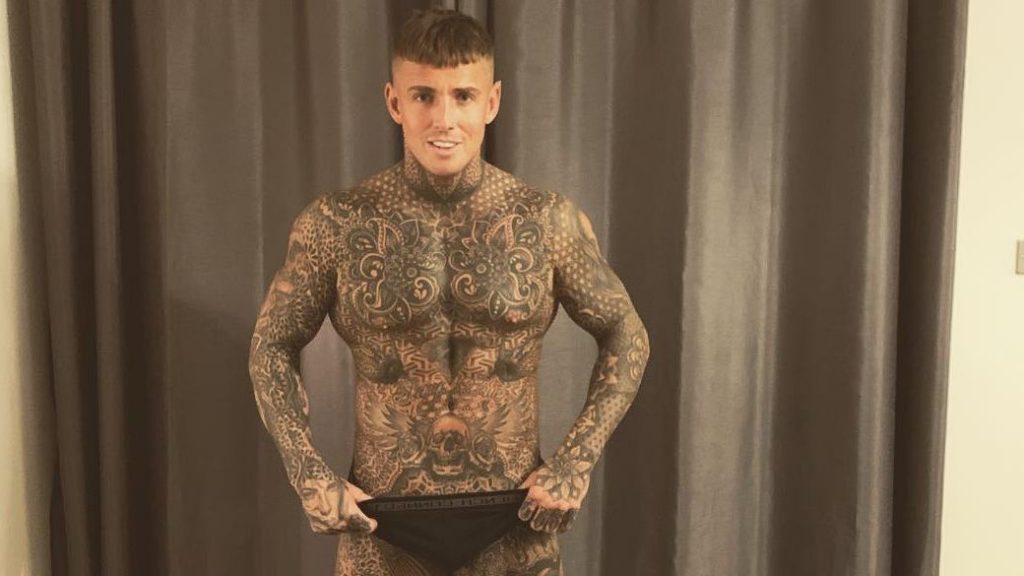 Beau Brennan may have just joined the Geordie Shore gang this year, but judging by the little amount of time he spends with clothes actually on, you'd have thought he was part of the family for years.
Beau is 25 years-old and in the house to 'party hard' and 'shag birds' (just like every other lad then?), and is instantly recognisable by his neck to foot full-body ink. Well, there is one place which he isn't covered…
We're not huge fans of that many tatts, but hey, you wouldn't kick him out of bed for smoking crack, would you?
In a brief clip, which saw Brennan naked in bed, the civil engineer (basically a builder) dropped his hand to grab a cover to reveal his peen. We assume that's not the kind of tool he uses at work. Unless that's a hammer between his legs.