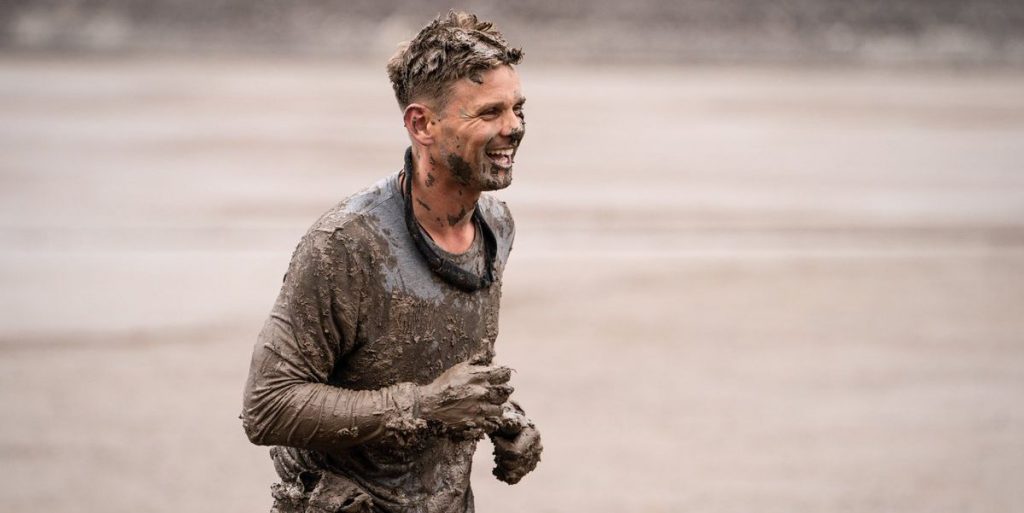 Jeff Brazier first stepped into the spotlight when he began dating controversial Big Brother contestant Jade Goody. Years down the line and Jeff's managed to pick up regular TV work, including Celebrity SAS: Who Dares Wins. Which is basically an ongoing Tough Mudder for famous people.
Well, apart from the fact that none of them are really famous.
There's Camilla Thurlow (the Charlotte York of Love Island 2017), a retired footballer, a female jockey, and obviously Sam Thomson – the reality star who will literally do any TV show.
Even so, Brazier surprised viewers on Saturday's show when he went completely naked after a testing mud challenge. Telling the other cast members: "Guys I'm really sorry I'm gonna have to get my c**k out. Is that alright? Just pretend I'm your brother or something."
Now, why would we do that and ruin all the fun?
After stripping off, Brazier quipped "It's not looking as well as it usually does, but ne'mind".
While Thomson replies, "your missus must be so happy".
Brazier later apologised on Twitter for offending anybody with his nudity. Oh no, we only offended by the camera crews far shot.
When they said you'll have to bare everything on #SASWhoDaresWins I thought they meant vulnerability and pain. Little did I know they'd be showing that. #Shrivel pic.twitter.com/sWY7EuHykn

— Jeff Brazier (@JeffBrazier) April 14, 2019