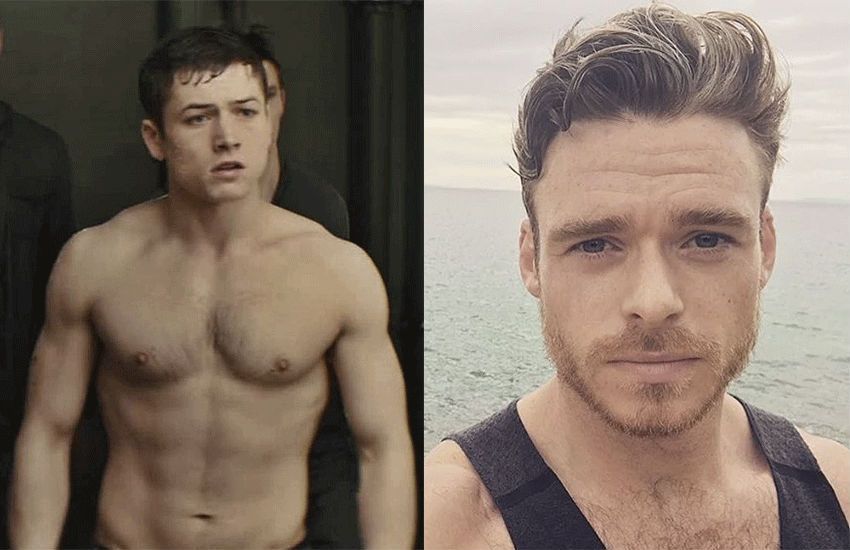 We recently reported that Paramount Pictures behind Rocketman were seeking to cut a gay sex scene between Taron Egerton and Richard Madden, in order to clean up the film's rating.
Now, we're hearing that it's all rumours and the Madden/Egerton bumming will go ahead as planned with "no holds barred".
Director Dexter Fletcher tweeted over the weekend:
Seeing much speculation about ROCKETMAN!! That's good! It's still unfinished so it's nothing but rumors. It has and always will be the no holds barred, musical fantasy that Paramount and producers passionately support and believe in. See for yourself May 24. Dx x

— Dexter Fletcher (@Dexfletch) March 22, 2019
Although he doesn't directly address claims that the sex scene will be cut, he has said that the producers "passionately support and believe in" the queer biopic. Promising fans to witness for themselves on May 24th.
Boy, he's gonna have some angry queens on his hand if they pay $20 for a ticket and it's been edited out.
But, to be fair, we don't think Elton would have been very chuffed to have had a sex scene pulled: this is the man who swore at fans at then stormed off stage in Vegas – we don't think he's a fan of filters.