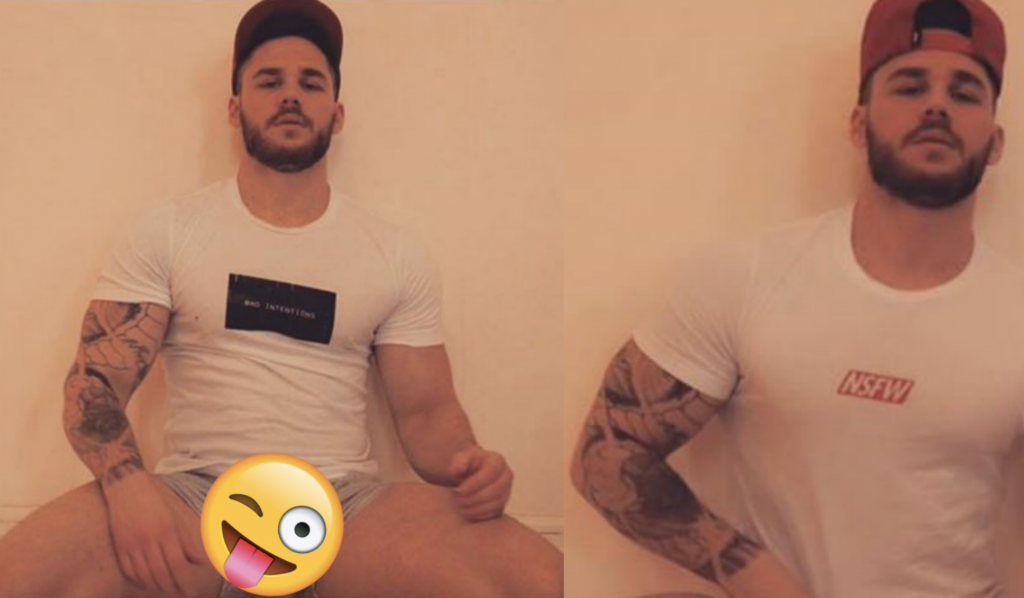 Matthew Camp has got some bad intentions, and we've got a feeling they're coming from his crotch.
The Insta-famous powerhouse posed in cute designs from Cocktails & Collections – and looked like a motherfuckin' snack: even vegans were open to eating meat again after seeing the shots.
Camp is the first celebrity to sport the designs, which make cheeky reference to his OnlyFans account.
Designer Anthony Gilét says: I really wanted Matthew to be the first one properly seen the designs; he really personifies the kind of sexiness and confidence that I want people to have when they wear them. 
Do you want the opportunity to model for Cocktails & Collections? Get in touch!