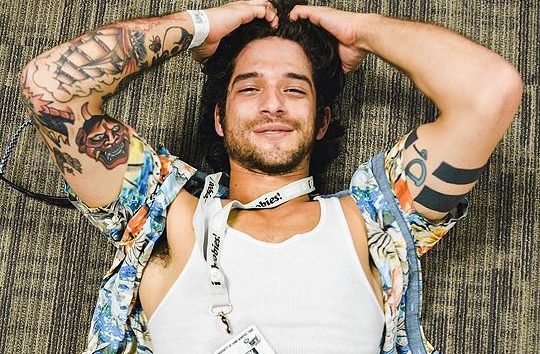 Tyler Posey has spoken out about playing sexually fluid in his new show Now Apocalypse. Posey stars opposite Avan Jogia in a show about Hollywood hot messes on their pursuit for fame and love.
In an interview with AOL, Teen Wolf's Posey said: "I was excited to play a gay character, because I'm really comfortable with my sexuality, and I think it's cool that somebody could see me on the show and say, 'Hey, that kid is really comfortable with his sexuality, and he's going all for it and that can inspire me to love myself.'
Posey, who initially received a call from his rep to give him a heads up about the nudity on set, was all for it.
"Honestly, I had a conversation with my reps before and they were like, 'Look, if you feel uncomfortable on set at all — there's a lot of nudity — give us a call,' and I was like, 'I think I'm going to be okay.'"
Well, he's already a professional at getting his buns out at any given opportunity, so if anything we think it's time for him to take the next step in his career.
"As soon as I committed to the project, I was all in. I'm shoving my tongue down some dude's throat, and I don't know how much else I can say, but we jerked off in the alley in the first episode. Bring it on."
Well, if Bring It On had played out like that, we'd have actually watched the sequel. Posey also commented on the gay/straight actor debate, saying that as a straight man it never occurred that it might be inappropriate to act in an LGBTQ role.
"I think everything should be talked about, but I never thought about that because, to me, acting has always been in the purest sense about acting. It never crossed my mind. Does that mean that gay people are only limited to play gay roles and can't play straight roles?
"It puts lines and barriers around what we're trying to portray on the show of being fluid and open and everyone being accepted".