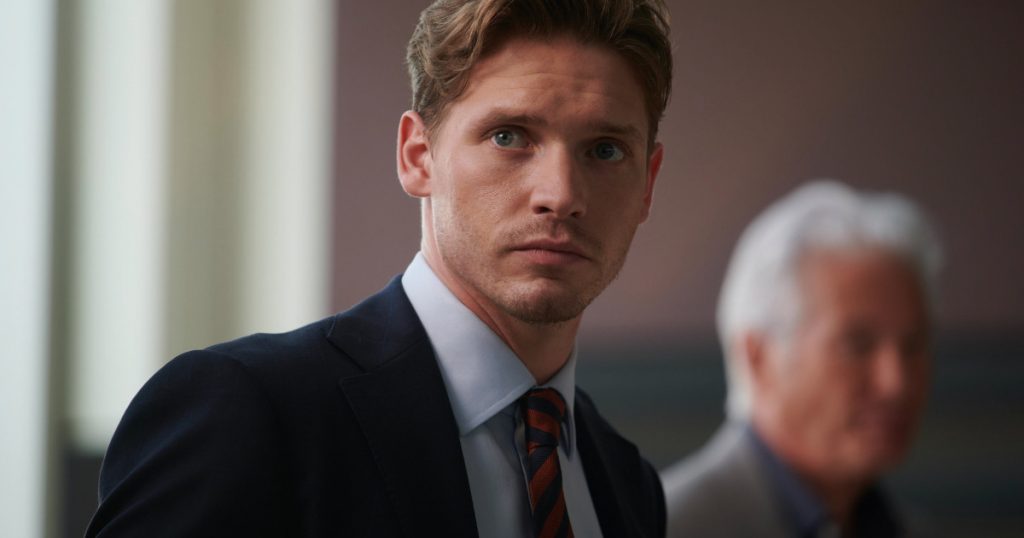 Between Cheat and The Man Who Used HIV as a Weapon (still to catch-up!) you'd have thought that the BBC would have had their fill of drama, but MotherFatherSon confirms they're not done just yet.
The series, which aired at the start of March, follows media mogul Richard Gere and his family. Max (Gere) finds that his money and status yeild political power too, while "Max's aristocratic ex-wife Kathryn works at a homeless shelter having been exiled from the family, while their struggling son Caden begins to crack under pressure as an editor for one of his father's newspapers" – Google.  
The shows been met with mixed reviews, with one Twitter user branding it "another unnecessarily graphic BBC drama".
Fourteen minutes gone since it ended and I'm still seated on the sofa like a demented person repeating "what the absolute fuck" #MotherFatherSon

— Marcella mortley (@MortleyMarcella) March 13, 2019
While others have praised the cast and their acting amidst the 'WTF' plot: "Helen McCrory is a hell of an actor, one of the best in the business [MotherFatherSon] is excellent".
Hahahaha! Judging by Twitter the average UK viewer cannot cope with a fetish sex scene in #MotherFatherSon. Admittedly it was disturbing; but then all three main characters are! Well done BBC; I'm loving this new series.

— ? Jacqs ?? ?? ?? (@jacqs70) March 16, 2019
Someone give Billy Howle an award asap. Incredible. #MotherFatherSon

— Sam Birch (@SamBirch96) March 13, 2019
You'll get a better idea of why audiences loved his performance below.
The 'graphic' scenes viewers refer to are in relation to Caden – played by Billy Howle – and a sex worker. Speaking on the scene, Howle says everything was handled "sensitively" on-set.
"You can know what the location is and how we're going to light it, but actually, in the moment at that time, you don't know what's going to happen with two good actors, in my opinion".
Watch the full sex scene on our Twitter