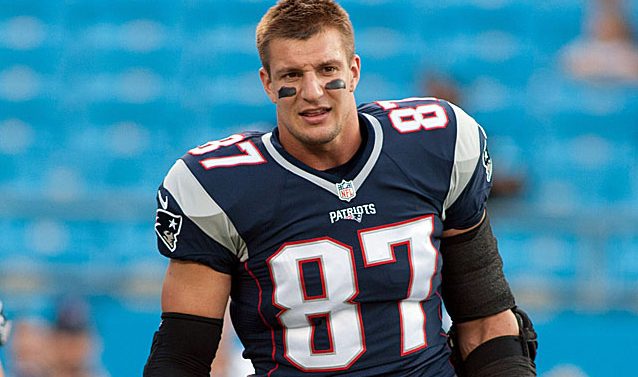 American footballer Rob Gronkowski proved he had bigger talents than being a tight-end when he dropped his towel in a room full of reporters. In a blink-and-you'll-miss-it moment, one eagle-eyed fan managed to spot it.
The star of the New England Patriots, was getting changed in his team's locker room while one of his teammates gave an interview, and according to Tumblr it was Gronkowski was caught in the filming line. It took us a few seconds to spot it, so we'd highly recommend full screen on the video.
Rumours are currently circulating as to whether Gronkowski – who has become a household name – will retire soon. Which would mean that we'd miss moments like this – so although we have absolutely zero idea how this would impact the world of sport, we hope he's got a few more years left.