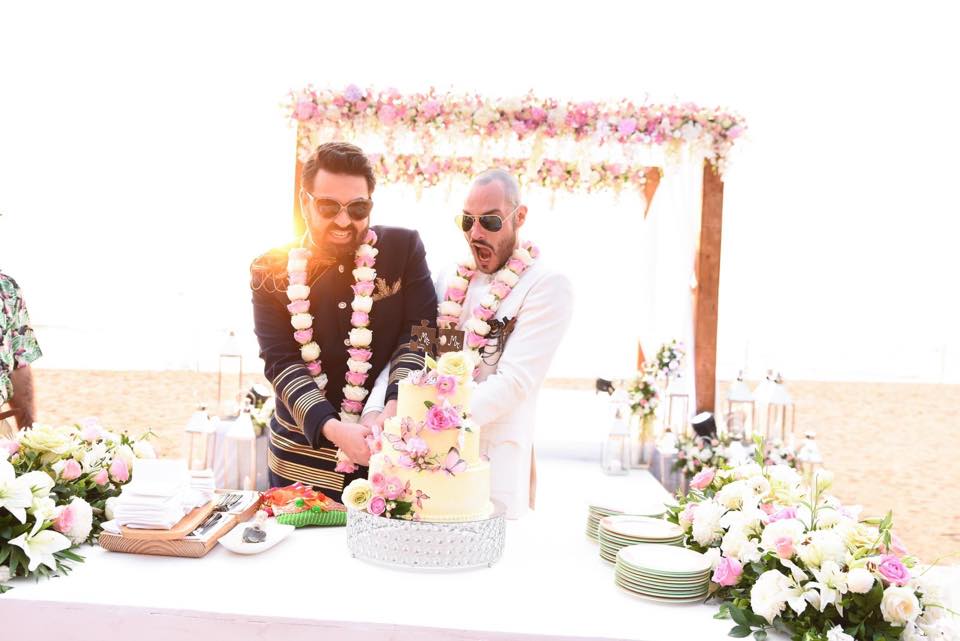 Hotelier and LGBTI activist Keshav Suri married French partner Cyril Feuillebois in a lavish Indian ceremony in Goa last week, reports Gay Star News.
Suri wrote on social media: "For anyone wondering… it was the gayest wedding ever!" stating that there were a number of high-profile drag queens in attendance, including Violet Chachki.
The pair had decided to renew their vows in India since the Supreme Courts decriminalized sodomy.
"There is hope for every queer child out there that love does prevail", Suri wrote. "The road to equality is a long one for us in India but when you have an army of strong women in the family , friends and Mother India by your side, anything is possible."
And it was a ceremony with a heavy female family influence; their sisters walked them down the aisle and their mothers officiated.