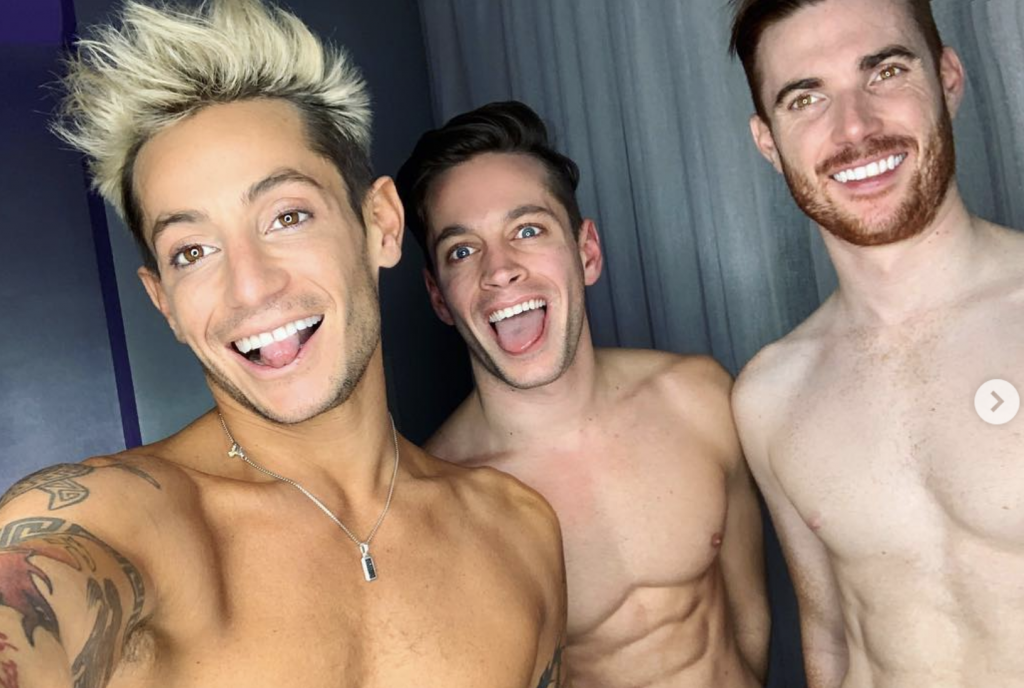 Ariana Grande's little brother and US Celebrity Big Brother competitor, Frankie Grande has revealed that he's a taken man – not once, but twice… effectively.
According to US Weekly, who met Daniel and Mike at Bette Midler's Halloween turn-up this week, they're the original couple, that is welcoming Frankie into their relationship.
"These are my boyfriends, Opens a New Window.[We've been dating for] almost three months, but in the gay world, it's like five years," the YouTuber told the gossip mag.
When the mag asked Frankie what the best thing about one of his new beau's was he responded "his d—k" but that he was also "very smart."
Perhaps he was just halfway through saying Dictionary?