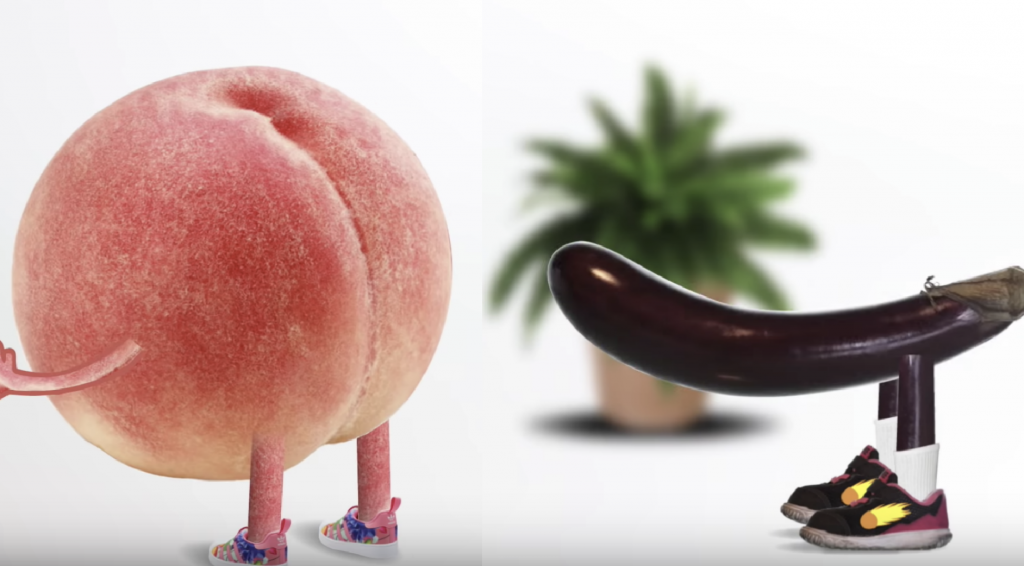 Celebrate Condoms have got a mission: to encourage more young people to wrap up their junk.
In their appeal to a younger demographic, they've used a SFW representation of what safe-sex should look like. With real-life representatives of the peach and eggplant emoji, (both of which we don't feel the need to explain), things get heated between the two produce items.
But it's the realistic dirty talk that really tickled viewers… Although we're seriously hoping the sex lasts longer in real life.
Celebrate Condoms are demonstrating that condoms don't have to be the 'boring' part of sex, by introducing a fun rainbow design. The unique printing process they use is on the inside of the condom and uses safe and tested colours. AND they're even flavoured with tropical lube.
Sounds like our kinda vacation…
They're also FREE. You just pay for the shipping.