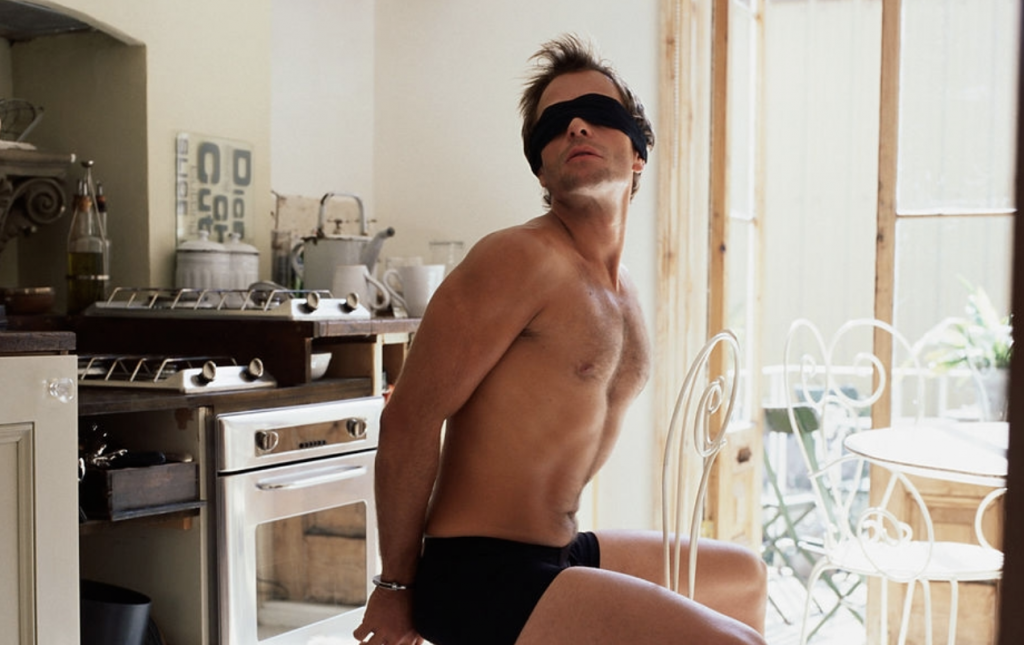 Another story has emerged this week, regarding a gay man tricking straight men into sex with him. Recently, a man pleaded guilty to seducing straight men under the premise he was a woman – and he's not the only one with an ambitious catfish ploy.
Now Londoner, Duerte Xavier, is denying that he used Tinder to seduce straight men too. Xavier would allegedly meet with these men in a park or his flat, where they would place a blindfold on before Xavier appeared. Seems logical.
Although the perfect illusion was all ruined when one man pulled the blindfold off (as most people would do at some point).
[RELATED: Straight Guy Sues Rehab Center After Employee Coerces Him into Oral Sex]
"I saw this man with a beard," he told Kingston Court. Aaaaand, you didn't feel this beard all over your balls when he was noshing you off? Girl, please.
Another went to Xavier's flat and put on the blindfold before he emerged and began performing oral sex. He told the court he was 'pissed off' when he realised mid-blowie that it was a man on his knees.
"My reaction was I slapped this man in his face once or twice and I said 'why didn't you tell me the truth?'"
Erm, because you probably wouldn't have agreed to it, duh.
While at least two of the men were given head from Xavier, two topped him believing his butthole was a vagina. Now, I have to ask, have these men ever touched a vagina before? Because I'm gay and even know the difference between a backdoor and a bush.
[RELATED: Straight Men are Loving Having Their Buttholes Licked]
One of which was asked to meet in a specific place in the park, put on the blindfold and wait. They were greeted with a "feminine" Asian voice. He claims that Xavier gave "quite pleasant" head before things progressed to anal.
"I think originally she was saying about it was not practical to do it here, but I kind of insisted a bit and managed to change her mind." Although he claims he had no reason to believe it was "anything other" than sex with a woman… apart from the fact there was shit on the condom after?
Xavier denies six counts of "causing a person to engage in sexual activity without consent" with four men. (Which means at least one went back for a second-round).