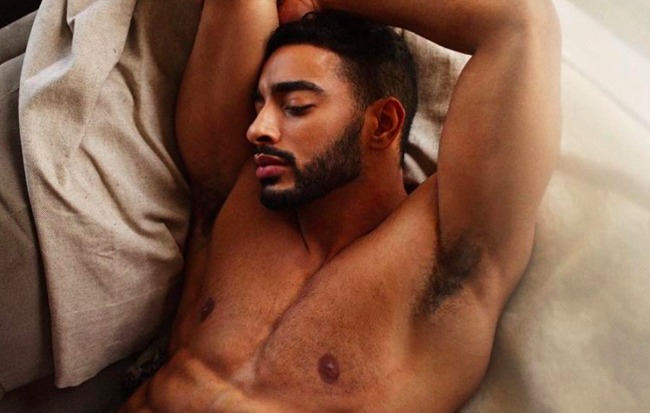 Laith Ashley turned up the heat last night when he posted a photo of himself bulging out of a pair of blue speedos. Eat that, Steve Grand.
Ashley, who walked in Marco Marco's progressive all-trans fashion show at NYFW earlier this year, covered up his package with the present emoji when posting the snap to Instagram. You've got the instapolice to thank for that. But fortunately, Ashley also posted the uncensored pic to Twitter: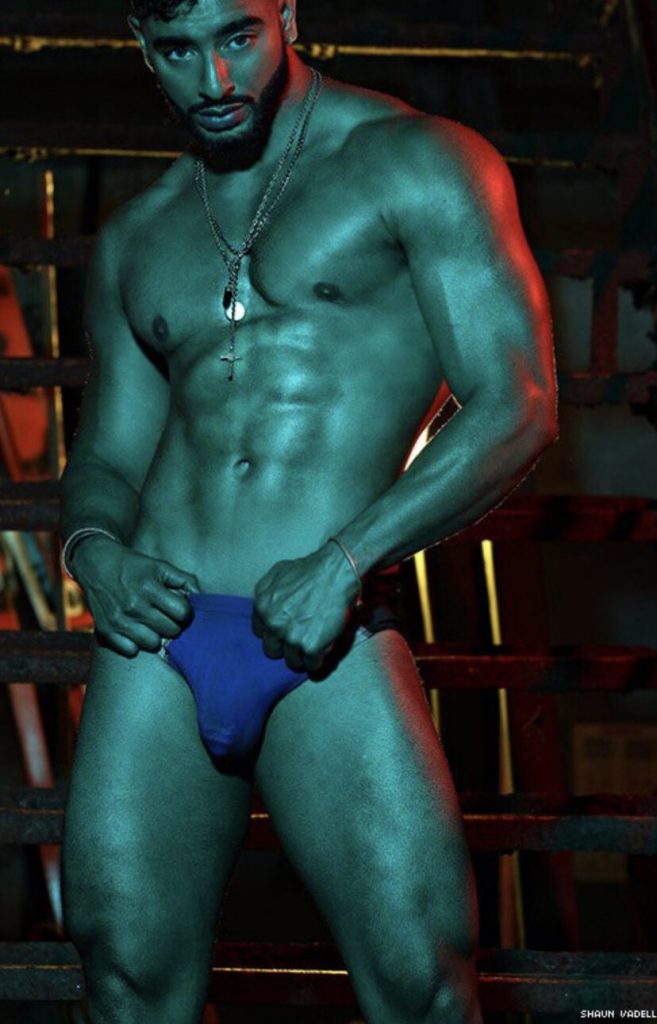 This isn't the first time Ashley's filled out a pair of skimpy briefs, back in 2015, photos of his bulge snuggled into a pair of Calvin's went viral. See why.