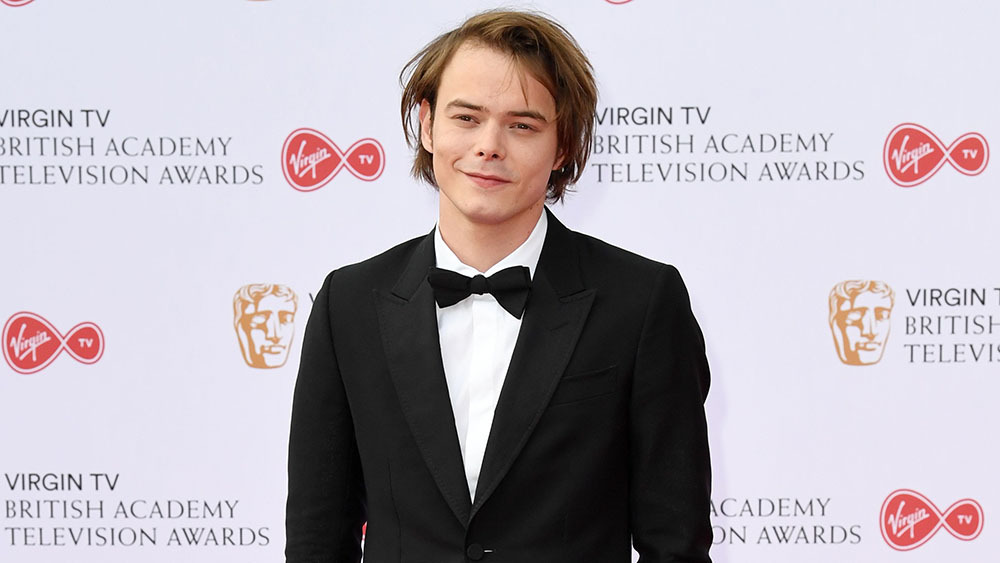 This year the reporters on the Emmy's Red Carpet were asking celebrities everything we wanted to know: Who are you here with? What are you wearing? How much you snorted?
Well, near enough. Charlie Heaton, who plays Jonathan on Netflix hit show Stranger Things, was asked: "What are you high?" by a reporter as he awkwardly fidgeted with his shirt and blinked numerous time, appearing spaced out.
A tweet which shows the footage, suggests that Heaton would be anxious enough already in the situation. But was his behaviour the result of fame-inflicted anxiety (much like Zayn Malik), or some stranger substances (more like Bieber)?
Well Heaton was detained at US customs due to trace amounts of cocaine on his luggage, sooo… perhaps he was commiserating with the good shit.
"what are you high?"

wtf is wrong with these people HE LITERALLY HEARD THAT oh my god as if he's not facing so much anxiety right now as it is… pic.twitter.com/N7XFAt5W1B

— alex ☃️ (@swiftlynatalia) September 18, 2018
This isn't the only controversy to surround the show's cast, with Millie Bobby Brown having to defend her relationship with Drake after it's revealed that they text all the time. Brown claims it's all innocent, but the internet are having a full-grown man texting a minor under any circumstances. Yikes.
[Photo: REX]