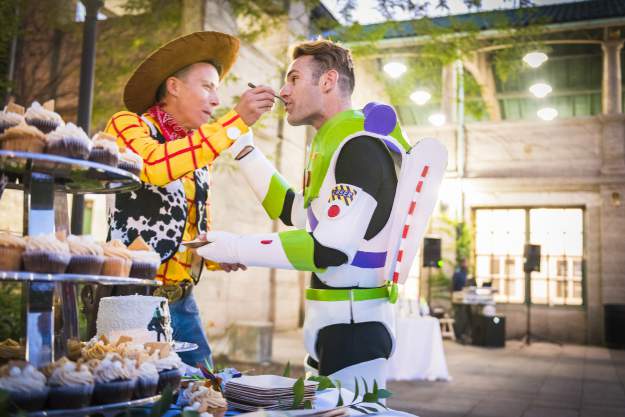 Toy Story, with three predecessors, and a fourth on the way, is one of Disney Pixar's most successful motion pictures to date. Our personal favourite was the one where Woody and Buzz stopped fighting over that female shepherd and realised their holes were far tighter than hers, and tied the knot themselves.
Oh, wait. Well, that didn't really happen, but something (vaguely) similar to this Chicago couple, Garrett Smith and Jason Bitner, who decided to get wed as their favourite animated characters: which may not be as strange as you think considering the two got engaged at Disneyland. (And also considering that last year a woman married a train station).
Their first dance was to 'You've Got A Friend In Me', which will have horrific irony should one of them accidentally end up bedding the best man.
And it wasn't just those two who got into the childhood spirit of things; their parents dressed up as Ursula and King Trident, and Jack Sparrow and Tinkerbell. (Peter Pan will be fuming she's boning him now).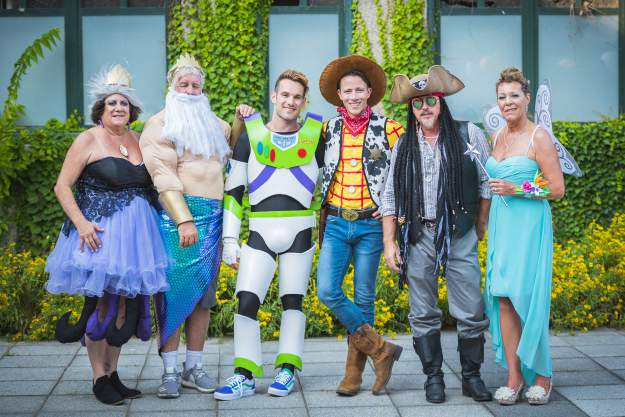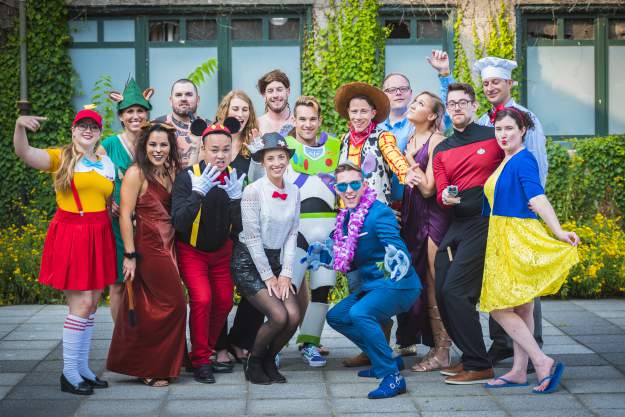 Jason told the PinkNews:
"Garrett wanted to dress as Buzz and Woody because 'You've got a friend in me' is one of his favorite Disney songs, and has known for a long time he wanted that to be the song he danced to as his first dance. So of course [I] had to be Sheriff Woody. Both characters are reminiscent of each of our personalities."
We love Halloween and we throw an elaborate themed party every year. We also enjoy Disney-bounding in our everyday, and cosplaying at comic cons and the renaissance fair."
Well, for what it's worth, we hope they live happily ever after.