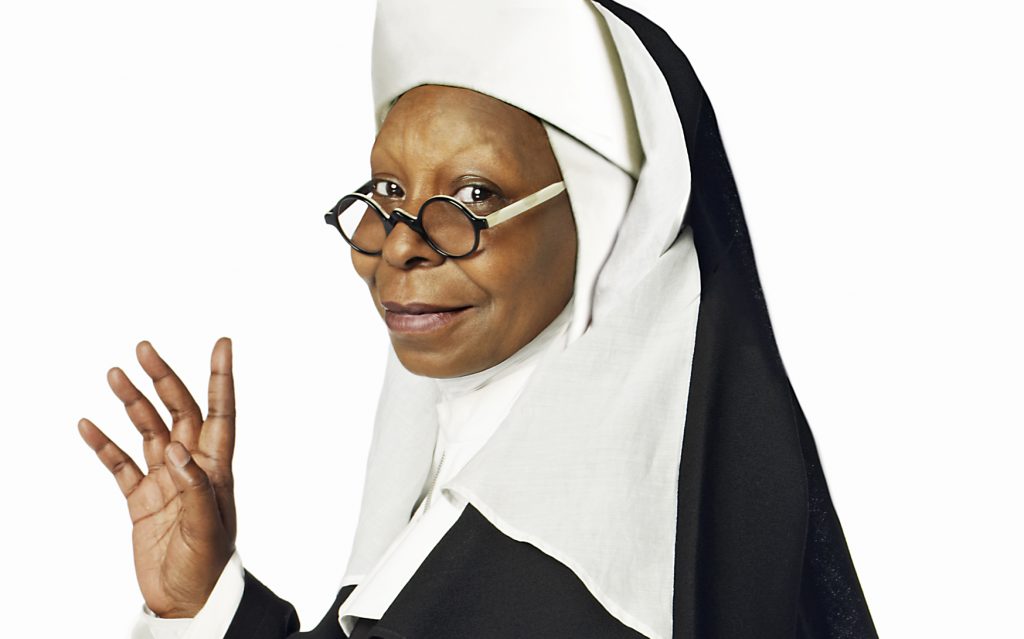 Sister Act and it's sister sequel Back In The Habit are undoubtedly cult classics of the 90s. You'll find them on any "funniest movies ever" list, and that's mostly due to the comedic genius that is Whoopi Goldberg. I mean, could you really have a Sister Act film without her? Apparently so.
Yes, Sister Act is just one of the many 90s staples that are being given a reboot to show millennials what good TV looked like. But as this will be a reboot – and not a third installment – it won't be the same cast.
"We've been all over Disney begging," Goldberg told Good Morning Britain. "They've decided that they're going to go in a different direction with Sister Act. So, it won't be Sister Act 3. It will be a brand new rendition of Sister Act, and I guess I'll walk through a scene and that's how they'll say I was part of it."
Pardon my French, but, what in the flying fuck? Nah I'm out.