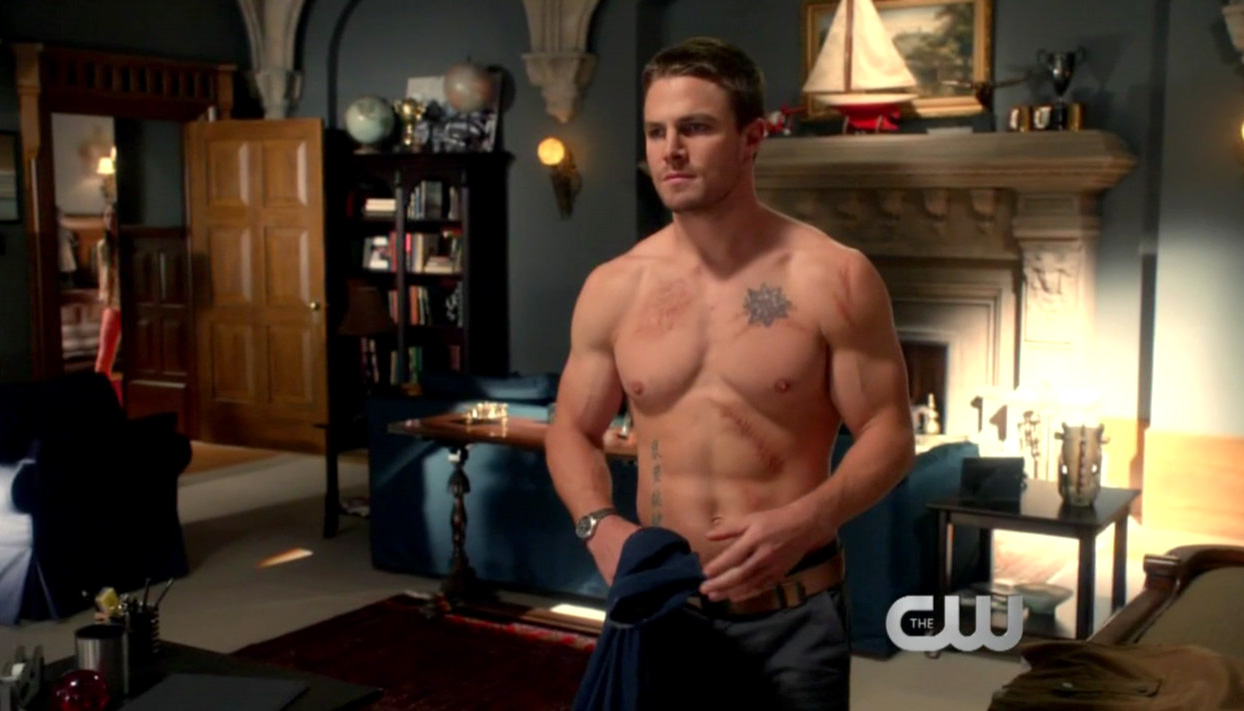 Hunky Arrow star Stephen Amell attended Vancouver Pride this weekend, but more of a talking point than his actual appearance was the actor's attire. Specifically, his novelty t-shirt that read:
"I'm not gay, but $20 is $20"
While many fans enjoyed its humour, others didn't. It was branded 'tasteless' by a writer for Instinct magazine; Mikey Keating said it "really ground [his] gears". Though perhaps he was just looking for something to be mad about. He writes:
"I don't doubt that Amell isn't an ally: He even appeared in two episodes of the silver screen gay Bible, Queer As Folk. But the shirt choice is just, stupid. That shirt is basically saying you'll be gay for (low) pay."
Yeah, we reckon he knows what the shirt means, that's the joke. Wouldn't quite be as funny if it said: "I'm not gay, but $4000 is $4000, although I'm an actor so probably wouldn't do it for that little either."
But more than 'stupid', our real issue with the tee is that it's ugly. And basic. We can all have a sense of humour about its content, but you wanna show up to a gay event in an ugly t-shirt they sell on stands in the middle of the mall? That's what's embarrassing.
Poor fashion sense aside, it easiest to just get frustrated that it's probably false advertising. But if you think we're going to keep cash on our person at all times, just on the off-chance we bump into him and he accepts the offer? You damn right.