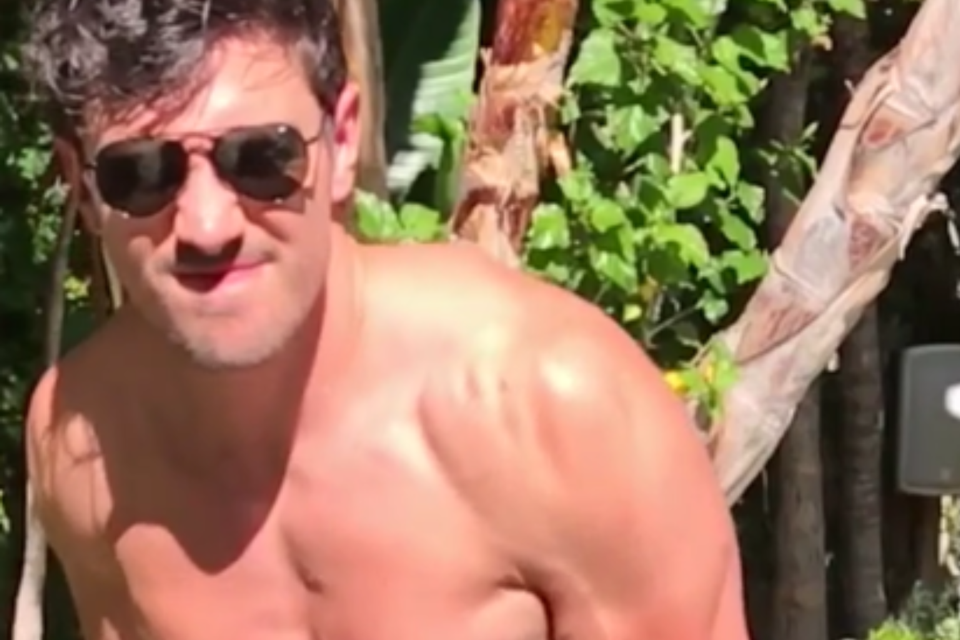 Country singer and thirsty Instagram poser Steve Grand appears to be having a very NSFW wardrobe malfunction in GIFs that have popped up online.
Honestly guys, we're not really what the fuck is going on; but in the GIF – which is branded with the singer's Instagram handle, and an OnlyFans URL – sees him (although even we have to admit, he looks different here) emerging from a swimming pool in his signature black speedos.
But, we're struggling to figure out what the flesh coloured portion is… Perhaps a see-through mesh panel? That's the best we can think of… Answers on postcards guys!