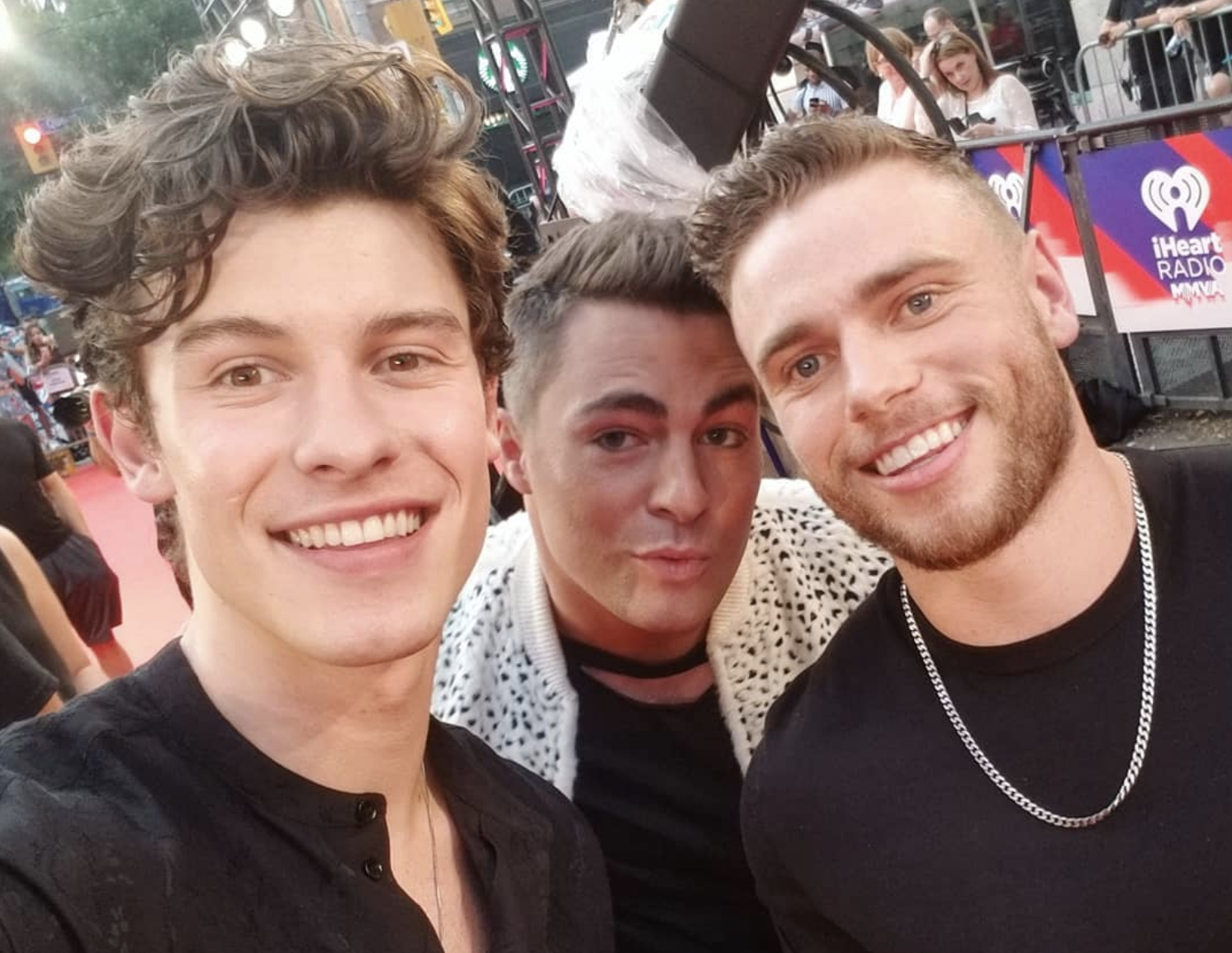 Most people use things like Grindr or gay bars for cruising… Evidentally, Olympic skier Gus Kenworthy uses award ceremonies. If he's not putting out a desperate lonely hearts ad for Ricky Martin and Jwan Yosef, he's teasing a threesome with pop singer Shawn Mendes and actor Colton Haynes.
Kenworthy posted a number of pics from the iHearRadio MMVAs this weekend. One relegating his boyfriend Matt Wilkas to a side bitch, in favour of Mendes.
He then posed of a selfie with Shawn Mendes, which after being photobombed by Colton Haynes was joked to be a project by Sean Cody.
New video coming soon! pic.twitter.com/D5m549u04O

— Gus Kenworthy (@guskenworthy) August 27, 2018