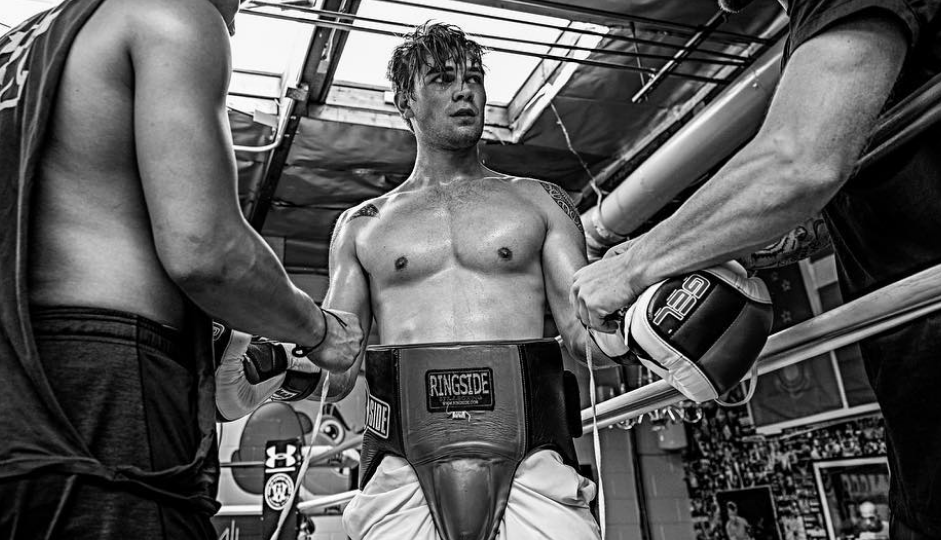 Some new snaps of our favourite Riverdale resident have emerged stepping into the ring. Although, granted, we'd rather see him pulling out of one.
KJ Apa was snapped in a series of sweaty pics which see the New Zealand-born actor stepping up his fitness regime. While in LA, Apa slipped into some boxing gloves – and a rather sizeable cup – but was KJ Apa really training for a fight, or just another scene in Riverdale?
Hmm, we suspect the latter. Well if it's as homoerotic as that wrestling scene, then you've got our view.