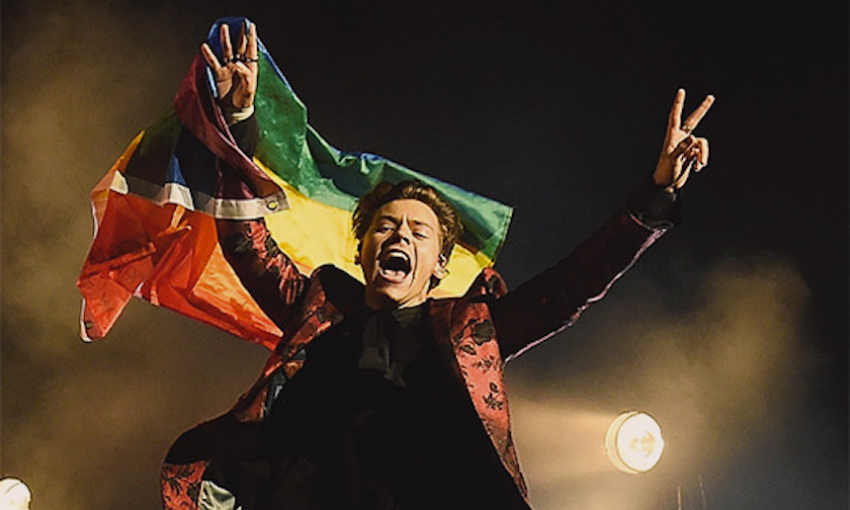 The end of Harry Styles' world tour is nearly upon him, but that doesn't mean the singer is giving it any less at his live shows. At his concert in San Jose, Texas on Wednesday, the former One Direction singer – who has came out as bisexual earlier this year (with lyrics that refer to 'mess[ing] around' with both sexes, mirroring those of Rita Ora's Girls), and has been holding up Pride flags at his concerts – helped a fan come out!
While on stage, Styles reportedly caught eye on a sign in the audience that said:
"I'm going to come out to my parents because of you."
https://t.co/gfBKNFsX1l pic.twitter.com/ShqwI5b1uf

— OrIsItMedia (@OrIsItMedia) July 12, 2018
Harry then leaned in and asked her their names, before announcing: "Tina, she's gay."
Well at the very least he's given that girl a completely epic coming out story! Come thru Harry!