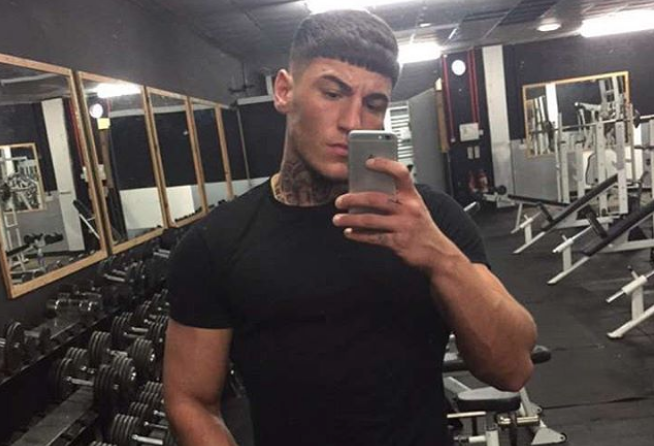 While we may have been obsessed with the eye candy on Love Island this year, it's a little tame for us… But hey, you can always rely on a Geordie to whip it and perk you up!
Billy Phillips featured on the MTV reality show Geordie Shore last year, the 21 year-old boxer was keen to get involved in the "booze, birds, and bust-ups". But perhaps he forgot one more 'B'… boners! And that's where we come in.
The self-confessed womanizer also once boasted about having a five-knuckle shuffle while in police custody:
"Had a tug in the cell and now me mam's trying to tell is there's cameras in them hahaha!
"Sick what else was a meant to do for 14 hours. #tugwhereawantwhenawant."
But apparently he's not too fussed about being filmed, as here he is capturing himself having a 'tug'. See the NSFW clip here
I mean, he is fit, but who exactly is he womanizing with them scousebrows. GURL. We think we can safely say he'd take a finger (or three) up the bum. Has he met Rogan O'Connor? 😉