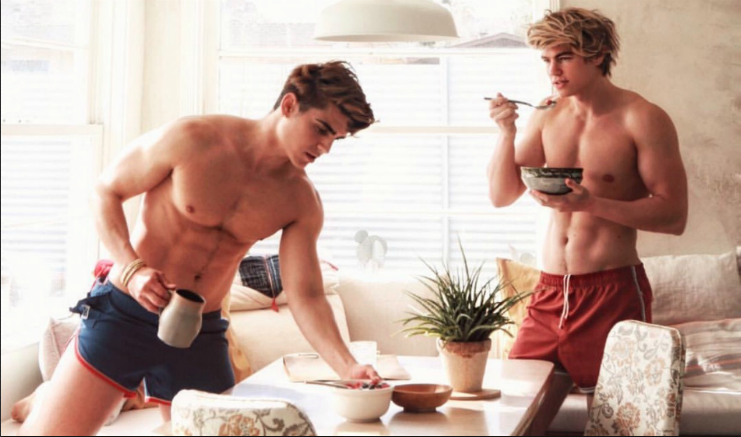 It's only been a mater of weeks since Zander Hodgson has come out, but it seems to be quite the weight off the British model's shoulders as he reveals he's in a relationship, with an equally thirst-quenching man.
Posting a snap of himself giving Troy a piggy-back ride, Hodgson captioned the image:
"So proud to be posting this today! We took this on a hike in Malibu and it's one of my favorite shots of us. Just in the moment, in love and loving life." Isn't that cuuute?! We're, like, totally not jealous and about to throw our steaming hot mocha over Karen, the office annoyance.
Question though: How do these men bag boyfriends before they've even minced out the closet? Like, is there a club or something?