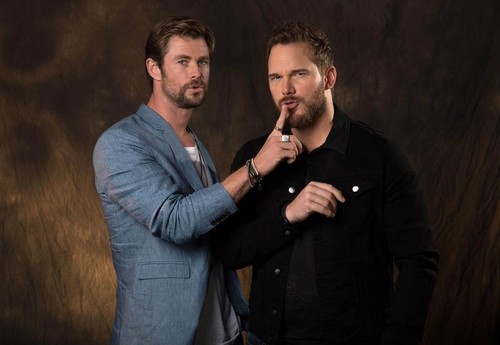 The cast of Avengers: Infinity War are clearly getting very close. In fact, superhero hunks Chris Hemsworth and Chris Pratt looked more like the perfect gay couple on a recent shoot for USA Today they did to promote the film. A really, really cute couple, we should add.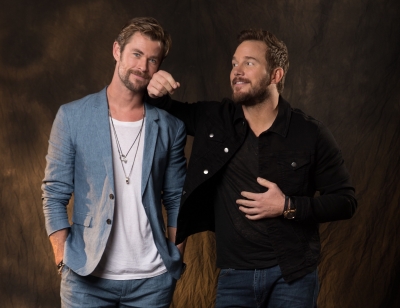 In the studio snaps, the pair held hands and cuddled up for the pics; looks like Hemsworth is taking the role of the big spoon. Thoughts on that?! Lovely day for spit-roast.
The pair have been clocked for their bromance on social media, so how 'bout a bro-job for old times sake?