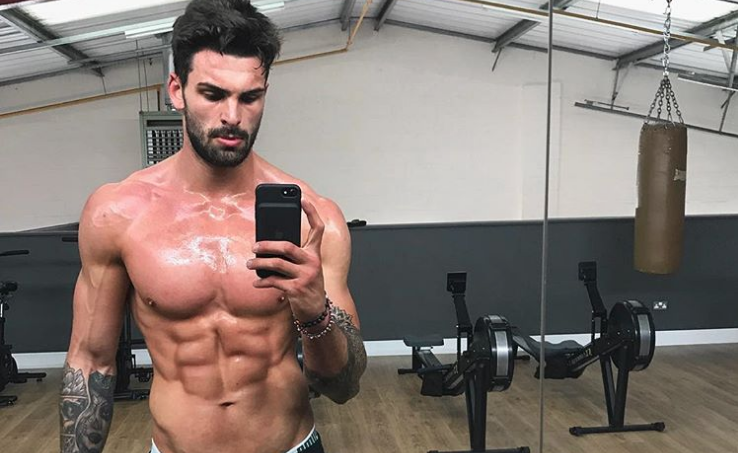 Along with a hunky model, the producers of Love Island have also lined up a tasty personal trainer. Adam Collard – who may have the TINIEST waist we've seen since Nicole Richie had an eating disorder – knows how to get his clients, and followers working up a sweat.
We don't even have to look at a dumbbell as we're getting clammy. And we bet he don't gotta do a lot to get 'em squatting. Anyway, enough of all the gym talk, we're ready to see this Islander hit the showers.
Collard even has 'bisexual discreet' soliciting requests in the comments of his shirtless selfies; our nudes don't even get a "nice".