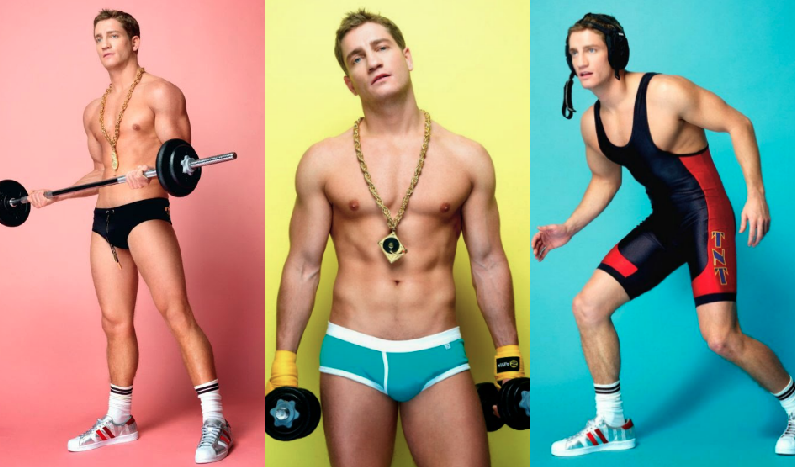 Anybody who used to watch Hollyoaks back in the day will know how Philip Olivier got you to tune in every night. Especially in those Late Night episodes when he played a gay school teacher.
So you can only image our reactions when Attitude magazine got the British actor into a jockstrap for a sexy editorial back in 2014.
The colourful shoot saw Olivier pumping weights in his underwear, playing around with inflatables in skimpy budgie smugglers and barely covering his modesty with a towel. Now, that's our kind of workout buddy.
He seemed to have fell off the radar since this shoot and leaving the show, but you can see why we'd welcome him back with open legs.