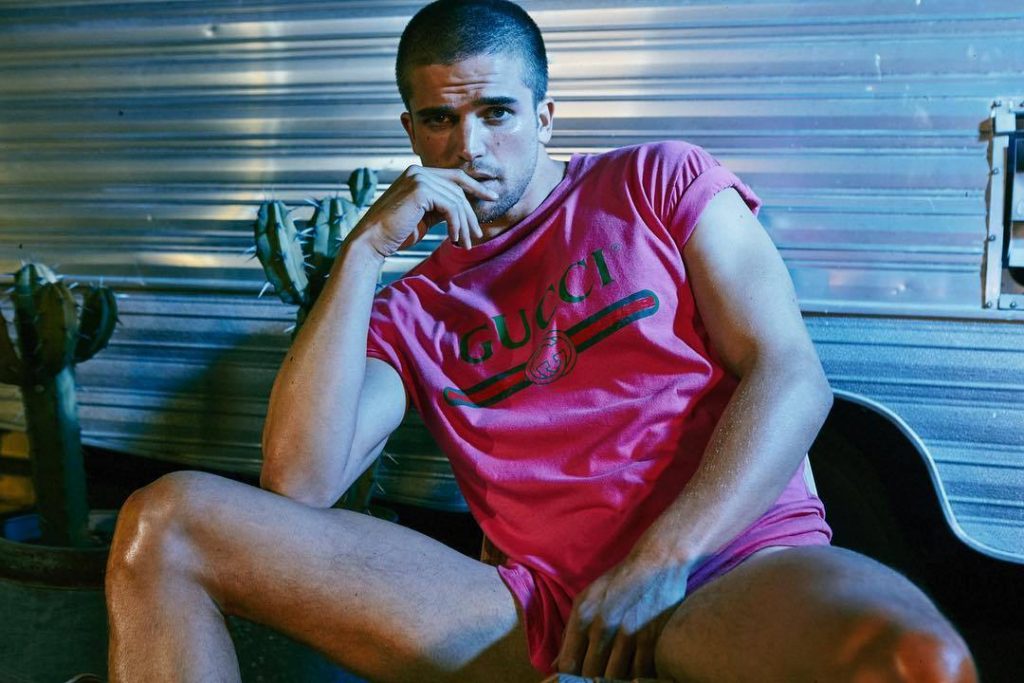 River Viiperi is all growing up, and that's not a bad thing, especially when he's starting to look more like Prison Break than Byker Grove.
We've had fanny flutter since we saw the first pics of River's new hair cut. It's funny how a little trim can change someone's sex appeal so much.
The underwear model – and former boyfriend of icon Paris Hilton – sported his freshly shaved head (ala Wentworth Miller, not Britney Spears), for the cover of the February issue of Gay Times.