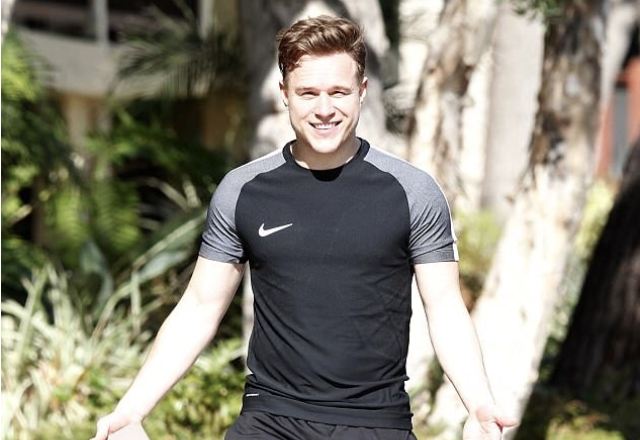 He may be better known for being on/presenting the X Factor, but Olly Murs was the X-rated factor on a recent trip in LA. Murs stepped out in a super-tight workout ensemble, and we're out of breath already.
Olly looked as though he'd been training his love muscle in particular. Although he was ready to hit the treadmill, we're not sure he was ready for the paps (strike that, he definitely was).
Murs, who went on to co-host the X Factor, gave host Dermot O'Leary a run for his money in the bulge department.
Hey, if that's the kinda trouble you singing about making Murs, bring it over here.